Ubuntu newbies sometimes ask how to add certain program into startup or autostart. Actually it usually happens with ex-Windows users
Answer: To make program start just after user logins Gnome, go to "System" menu, then choose "Preferences" and select "Sessions":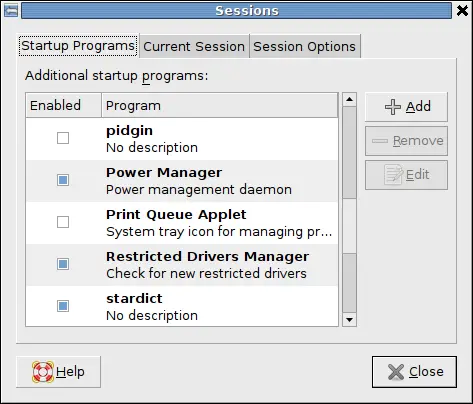 Then press button "Add", type application name, command to start it (it's location like /usr/sbin/local/liferea), and press "Ok" and then "Close". After next login to Gnome application will start. It works with any Linux distro running Gnome as Desktop manager.
Update: Recent versions of Ubuntu has menu item "System –> Preferences –> Startup Applications" instead of "Sessions" and allow to drag items from main menu to autostart. Feel free look through Ubuntuka's post "Add programs to autostart in Ubuntu" for more screenshots.
Information improvisation: We offer up to date 642-467 exam practice questions with self paced test engine to help you pass 70-663 exam and complete your 000-107 & 642-617 exam, you should also find 1z0-053 for your complete task.