Many systems administrators of LAN and WAN networks, which contain Windows, Mac and Linux hosts, once face the problem on how to securely transmit some data between these systems. It is always possible to use SCP when copying files between two Unix machines but what if you have to move files from Windows PC to Linux server for example? It's nice to know that there are good guys who created tool for this operation named WinSCP.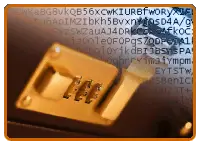 Actually WINSCP is an open source free SFTP client and FTP client for Windows as it's said on their site. The following features are supported:
Graphical user interface
Translated into several languages
Integration with Windows (drag&drop, URL, shortcut icons)
U3 support
All common operations with files
Support for SFTP and SCP protocols over SSH-1 and SSH-2 and plain old FTP protocol
Batch file scripting and command-line interface
Directory synchronization in several semi or fully automatic ways
Integrated text editor
Support for SSH password, keyboard-interactive, public key and Kerberos (GSS) authentication
Integrates with Pageant (PuTTY authentication agent) for full support of public key authentication with SSH
Windows Explorer-like and Norton Commander-like interfaces
Optionally stores session information
Optionally supports standalone operation using a configuration file in place of registry entries, suitable for operation from removable media
So, as not every computer runs Linux today yet, you are welcome to use WinSCP meanwhile
There are still many real programmers around the world and that's why here is SFTP, SCP (any many other protocols) browser for MACs named CYBERDUCK. It makes no sense to list all features it supports here, so just visit their site to get surprised
P.S. Have a good transfer!