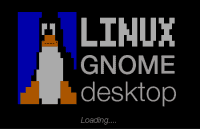 Below are some Linux news which were on top 10 years ago at e-news sites of of that time. Preparing this post I didn't know that it would be so interesting and cognitive operation to dig in old news, to find workable links to headlines below. Well, sometimes this is more interesting and astonishing than we can find today in e-newspapers…
Hats off to Linux!. Intel and Netscape have announced investments in a small company developing the Linux operating system (RedHat).
Microsoft questions Linux's free model. Rich Gray, intellectual property attorney, thinks that the Linux model may not last.
MCI WorldCom Exec On Linux: Not So Fast. Uunet has not yet decided whether to deploy Linux.
Caldera announces partnership with Sybase.


Caldera has made two announcements today: They will be shipping Sybase with their next release of OpenLinux, and OpenLinux 1.3 will be out on September 28th 1998.