Preparing for Cisco certification exam and need real equipment required to accomplish all those CCNA or CCNP labs? That's not a problem any more. This is due to availability of Packet Tracer for Linux and Community Lab hosted by people behind packetlife.net. As for Packet Tracer it supports Linux natively now — Cisco offers it as deb package for Ubuntu or Debian and there is no need to use Wine to get Packet Tracer working in Linux. Try searching the web for "packet tracer deb" and I am sure you'll find where to download desired file shortly (we do not share pirated content here).
Anyways sometimes Packet Tracer as like as dynamips/gns3 are not a panacea when it's necessary to emulate mid-sized network or test some specific ios features on real Cisco devices. There are several options: the first and the easiest one means to buy Cisco device. But we all know that Cisco's pricing policy is far away from democratic in application to individual users so even used or refurbished Cisco router/switch will cost enough to think about another option. Second option is to schedule access to Community Lab at packetlife.net. Nice to know the access to it is absolutely free so anyone can get logon to Cisco routers, switches or ASAs once user reached his/her timeslot. Here is the list of hardware you can have access to (there are multiple devices of the same model):
Cisco ASA 5505
Cisco 2811 (2xWIC-2T)
Cisco 1841 (1xWIC-2T)
Cisco Catalyst 3550-24
Not bad for free lab as for me. The lab is broken into two blocks so user can reserve only one block or both blocks simultaneously. This is to make it possible to access the lab by multiple users simultaneously. Devices are connected to each other according to predefined topology — see separate diagrams for Ethernet and Serial connections below (they are split to prevent overhead on the graph I guess). All documentation as well as FAQs can be found here: here and here. Thanks to Jeremy Stretch.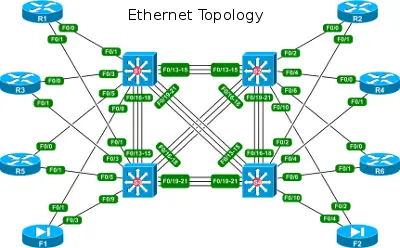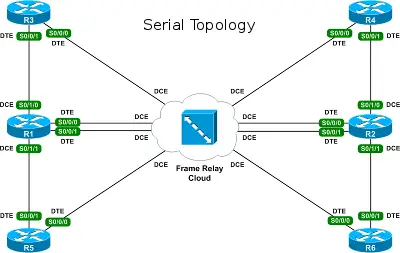 P.S. By the way if you can share any other similar labs allowing people on the web to access Cisco (or some other networking devices) — you are welcome to share this information here. Thanks!