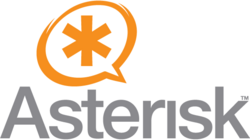 Asterisk is an open source/free software implementation of a telephone private branch exchange (PBX) originally created by Mark Spencer of Digium. The basic Asterisk software includes many features available in proprietary PBX systems: voice mail, conference calling, interactive voice response (phone menus), and automatic call distribution. Asterisk is released under a dual license scheme, the free software license being the GNU General Public License (GPL), the other being a proprietary software license as to allow proprietary/closed and patented code, such as the G.729 codec to work with the system. Asterisk runs on NetBSD, OpenBSD, FreeBSD, Mac OS X, and Solaris, although as the native platform, Linux is the most supported of these.

AsteriskNOW is an open source Software Appliance; a customized Linux distribution that includes Asterisk (the leading open source telephony engine and tool kit), the AsteriskGUI, and all other software needed for an Asterisk system. AsteriskNOW is easy to install, and offers flexibility, functionality and features not available in advanced, high-cost proprietary business systems.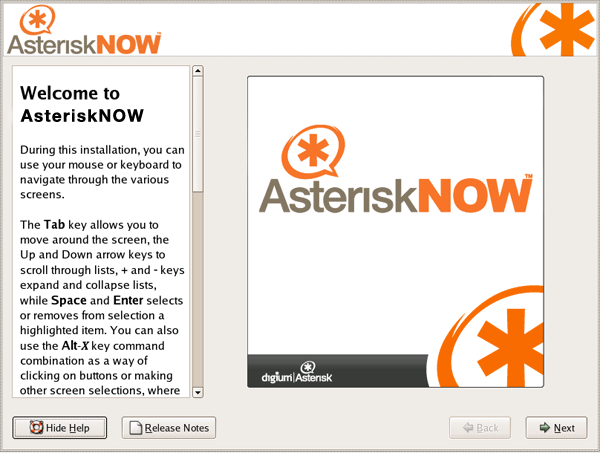 As it comes from documentation, installation is as easy as install certain Linux distro:
Download the AsteriskNOW ISO file, and create a CD image from the file, which is required before installation can begin. The process for burning a CD image will vary depending upon the CD authoring software you are using.
Insert your newly created AsteriskNOW CD into the CD-ROM drive of the PC.
Boot from the CD by restarting the PC. A basic AsteriskNOW boot menu with several options will be provided. For the standard graphical installer, simply press <Enter>.
From here, follow the self-explanatory on-screen prompts to guide you through the installation process.
Useful links: Quick Start Guide, Download Page