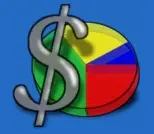 Buddi is a personal finance and budgeting program, aimed at those who have little or no financial background. In making this software, author has attempted to make things as simple as possible, while still retaining enough functions to satisfy most home users.
To my mind the idea of using such applications to manage personal finances makes sense definitely. But not all of us have a lot of time and patience to get familiar with all the intricacies of tools like GnuCash or Money Manager Ex. If that sounds ok for you, try Buddi as the easiest way to to keep your finances organized.
Buddi is released as Open Source Software, so you can download it for free, with no disabled features and no time limit. Actually it's written in Java and Buddi runs on most platforms that can run the Java Runtime Environment. There are pre-compiled binaries available for different Linux distributions like Ubuntu, Debian. There are executable versions also for MS Windows and Apple MAC.
You can find latest DEB package here. It runs perfectly at my Ubuntu Feisty Fawn and Debian Etch.
P.S. Here is nice article about Buddi at Linux.com.