VideoDownloader is the a service that allows to download online video from YouTube, Google Video, iFilm and MANY other into FLV files. Saved files can be easily converted into different video formats by the following online video converters (some of them allows to save and convert online video in one step instead of two).
Online tools
Vixy.net: allows you convert a Flash Video / FLV file (YouTube's videos, etc) to MPEG4 (AVI/MOV/MP4/MP3/3GP) file online. It is using a compressed domain transcoder technology. It converts FLV to MPEG4 faster and less lossy than a typical transcoder.

Flvix: Free online video converter. Converts and downloads videos from YouTube, Google Video or directly from .FLV file. It also allows to play it on your PC, Mobile, iPod, PSP and enjoy!
ConvertTube: Video converter and downloader.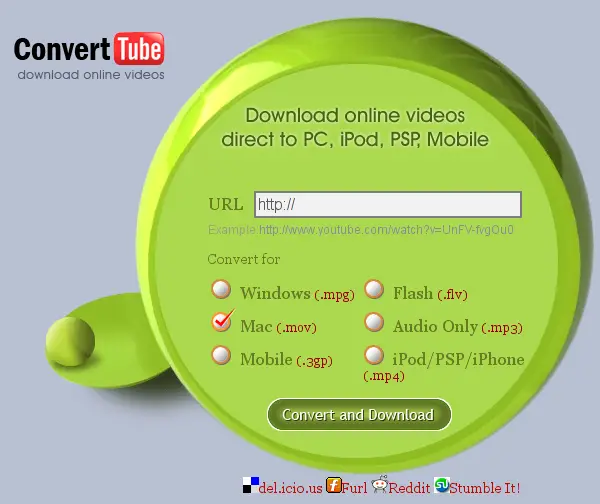 Media-Convert: Media-Convert is 100% free. No software is needed, and you don't have to register. To convert a file located on your computer: Check File mode, click Browse and choose the file, select input format (if autodetection fails) and output format, submit the form.
Zamzar: Not only video converter, it can convert document, images and audio files. Convert files up to 100 MB. Zamzar will send output files to your email.
FLV2MP3: Converts FLV to MP3. One click converter.
Vconvert: This website is very similar with ConvertTube.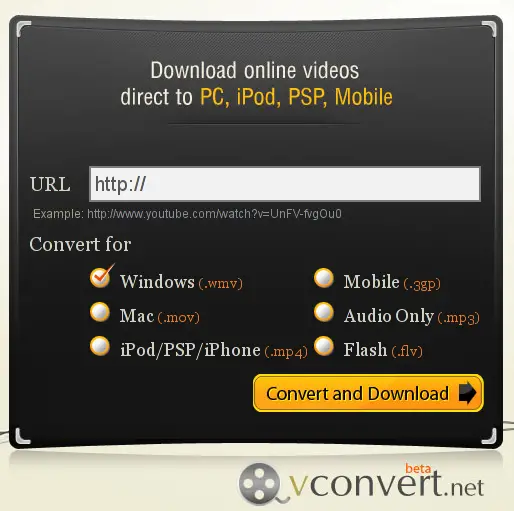 Offline tools

To convert FLV into another video format you can use MPlayer's MEncoder: MEncoder is an all-purpose encoder that is part of MPlayer, a movie player which runs on many systems. It plays most MPEG/VOB, AVI, Ogg/OGM, VIVO, ASF/WMA/WMV, QT/MOV/MP4, RealMedia, Matroska, NUT, NuppelVideo, FLI, YUV4MPEG, FILM, RoQ, PVA files, supported by many native, XAnim, and Win32 DLL codecs. MEncoder is command-line based with limited GUI. It supports wide range of file formats as MPlayer, and it also enable format conversion to be done in x86, Unix, Linux, Red Hat, Mac OS X and other non-x86 system.
Example of command line MEncode syntax:
mencoder input.flv -ofps 15 -vf scale=300:-2 -oac lavc -ovc lavc -lavcopts vcodec=msmpeg4v2:acodec=mp3:abitrate=64 -o output.avi
ffmpeg is a command line tool to convert one video file format to another. It also supports grabbing and encoding in real time from a TV card. Ubuntu users can install it by command apt-get install ffmpeg.
Example of command converting FLV into MPG:
ffmpeg -i jokes.flv -ab 56 -ar 22050 -b 500 -s 320×240 jokes.mpg
You may also be interested in:
Inimitable wallpapers, icons and themes for Linux
Search specific file types with Google
Keep contacts and calendar/datebook of Motorola Razr V3 saved
Google calendar and Linux Evolution sync