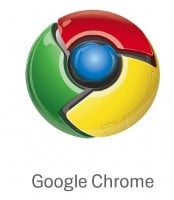 Here is astonishing news I came across today at Google Official Blog:
We're announcing a new project that's a natural extension of Google Chrome — the Google Chrome Operating System. It's our attempt to re-think what operating systems should be.

Google Chrome OS is an open source, lightweight operating system that will initially be targeted at netbooks. Later this year we will open-source its code, and netbooks running Google Chrome OS will be available for consumers in the second half of 2010. Because we're already talking to partners about the project, and we'll soon be working with the open source community, we wanted to share our vision now so everyone understands what we are trying to achieve.

…

The software architecture is simple — Google Chrome running within a new windowing system on top of a Linux kernel.
Another pulications on the topic:
1. Alas, poor Microsoft at PCWorld
2. Google Chrome: Lookout Windows and OS X at Gizmodo
3. Google Chrome lives at arctechnica