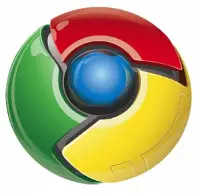 Today Google has announced operating system Google Chromium OS. It still not ready to end users as is under deep development but now everyone can see its concepts, benefits and nature. Astonishing news as for me. There were a lot of rumors about Google OS (gos) before it was presented to the public in real. Now it's clear that the most promising OS these days is based on Linux kernel. Let's see what Google just have presented in details:
All apps are web apps. The entire experience takes place within the browser and there are no conventional desktop applications. This means users do not have to deal with installing, managing and updating programs.

Because all apps live within the browser, there are significant benefits to security. Unlike traditional operating systems, Chrome OS doesn't trust the applications you run. Each app is contained within a security sandbox making it harder for malware and viruses to infect your computer. Furthermore, Chrome OS barely trusts itself. Every time you restart your computer the operating system verifies the integrity of its code.

We are obsessed with speed. We are taking out every unnecessary process, optimizing many operations and running everything possible in parallel. This means you can go from turning on the computer to surfing the web in a few seconds.
VMware Virtual Machine with Chromium OS can be found here (torrent).