PageRank 10 page google.com, turned 9 years old at 27th of September 2007, according to the special logo put up for the occasion yesterday.
Google was co-founded by Larry Page and Sergey Brin while they were students at Stanford University and the company was first incorporated as a privately held company on September 7, 1998. Through a series of new product developments, acquisitions and partnerships, the company has expanded its initial search and advertising business into other areas, including web-based email, online mapping, office productivity, and video sharing, among others.
Here is a screenshot of google.com page in early 1997 (as you might notice Linux specific resources search was available from the beginning, unfortunately I didn't find any information when BSD related search become available):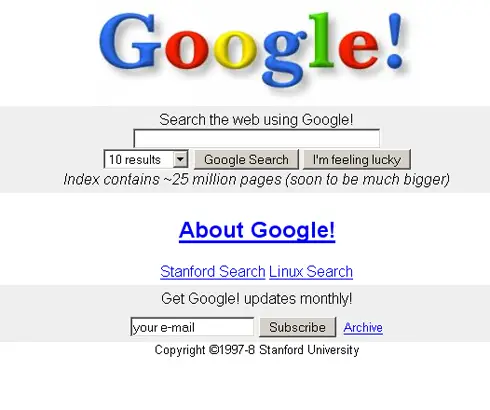 Respect to Google!