Next version of popular Linux distribution Debian will contain EXE application that is to be run in Windows for painless and harmless Debian installation.
After a long process of review and polishing, the win32 loader from goodbye-microsoft.com has finally made its way to official Debian CDs. Latest daily builds of Debian lenny (the development version) are including it, making starting Debian Installer as simple as just a few clicks (OGG). The win32-loader version, now based on GRUB 2, includes new features such as detection and pre-seeding of Windows settings, and is translated to 20 languages.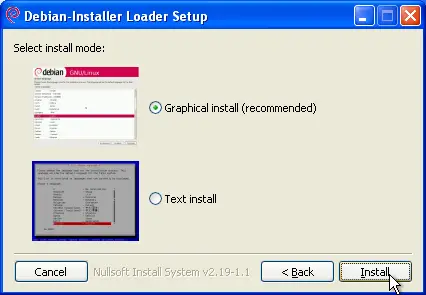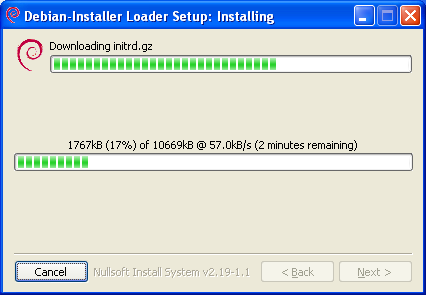 More screenshots you can find here.