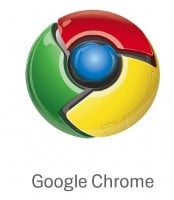 There are several approaches to install Google Chrome browser for Linux (another name Chromium) in Ubuntu Lucid Lynx. According to the first approach you can download deb package compatible with Ubuntu Lucid Lynx just from Google Chrome website (direct link to deb) and get it installed using dpkg command line utility or gdebi (just open downloaded deb file with double-click).
Currently it is available as a beta so every time Google upgrades their google-chrome-beta_current_i386.deb package you will need to download fresh one and install it again over existing package. This is not so effective as using apt package manager with Google Chrome repository for easy installation and automatic upgrades.
Once you installed Ubuntu Lucid Lynx on your computer and connected it to Internet open terminal (command line) and type there the following:
sudo aptitude update
sudo aptitude install google-chrome-beta
This will install the latest version of Google Chrome (Chromium) browser and also will keep it up to date (Ubuntu checks for updates periodically and will notify you if fresh packages are available). Instead of using command line you can try Synatic Package manager that comes with Ubuntu Lucid Lynx by default and makes it possible to select packages to install without any commands. To open it go to System –> Administration –> Synaptic Package Manager, mark google-chrome-beta for installation and press Apply button. In a few minutes Google Chrome will be installed and appear in Applications –> Internet Gnome menu.
As for me Chrome is much more faster than other browser I've been using for a long time like Firefox and Opera but due to lack of extensions I wouldn't recommend Google Chrome as primary browser. The most important extension for me is Nagios checker that is still in early stage of development for Chrome. Anyway here is official repository of Chrome extensions: https://chrome.google.com/extensions, there are not so many plugins as for Firefox but growing.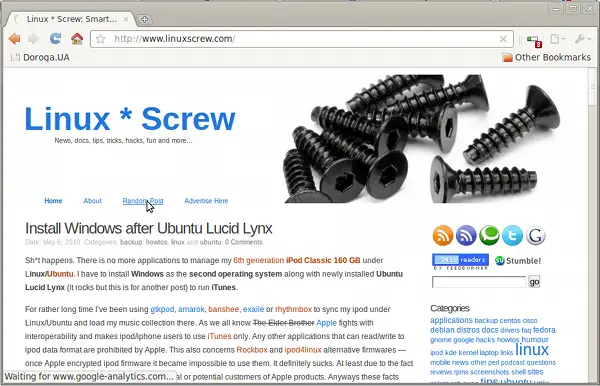 Good browsing with Google Chrome!