Below are the links to sites you may want to visit in order to find Linux equivalent of certain commercial Windows software: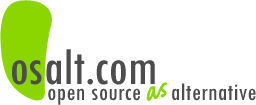 1. Open Source Alternative
Quick and useful guide to the best open source software. You can fing here the open source alternatives to your favorite commercial products (not only Windows ones). The main advantage of this site is that you can browse through their software categories and compare pros and cons of both commercial products as well as open source software.
2. The Linux Alternative Project
The goal is to provide an informational and available website for all linux users. I will be periodically updating the database with Windows software and the Linux equivalents and alternatives.
Nice and simple site to find Windows software alternative project name and see comments on it for your Linux box.
3. Linux Screw's Windows Software => Linux Software page
That page is based on Linux Alternative Project's staff but it is updated more often and contains some new applications suggested by our visitors. You are welcome to leave a comment and offer and Linux or Windows application you wish to be added to Linux Screw's software equivalents list.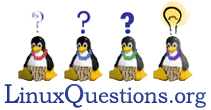 4. LinuxQuestions.org's Linux Software equivalents page
This is categorized list of programs that was prepared to prevent duplicating threads like "Where can I get a program for Linux that is similar to XYZ program on Windows?". Useful and informative list.
5. Windows-Linux Software
Russian table of equivalents / replacements / analogs of Windows software in Linux. Very informative and descriptive. The page is available in many languages including English, Russian, Italian, Spanish, French, German and others.
Of course you are welcome to use Google to find needed software 🙂