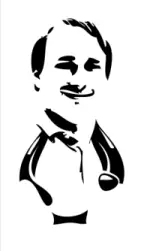 This one is the first podcast from Linux Foundation's series "Open Source Visionaries". And it's normal that it's Linus Torvalds interview 🙂 Podcast is now available in MP3 and OGG at LF's Open Voices page. Transcript is here.
Jim Zemlin: You don't love the kernel community, do you?

Linus Torvalds: Well, some people I worked with, I mean, it – when you work with people for five or ten years, maybe you don't love them that way but at least you trust them in a very real sense on a personal level.