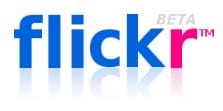 Flickr is an extremely popular image/video hosting website, web services suite and an online community platform. It was one of the earliest Web 2.0 applications. In addition to being a popular Web site for users to share personal photographs, the service is widely used by bloggers as a photo repository. It hosts more than two billion images.
Now it is possible to mount your Flickr account on Linux PC as a virtual filesystem, allowing you to browse through your photos as if they were on a locally connected drive.  It can be now easily done with Flickrfs:
Once mounted, it retrieves information about your photos hosted on your flickr account, and shows them as files. You can now easily copy photos from your local machine to this mount, and it will automatically upload them to your flickr account. Similary, you can copy the files from your mount to your local machine, and it will download your images from flickr.
All the files in the mount have a meta file attached to them, which provides access to title, description, tags, and license information. Modifying any of these fields and saving the meta file, will update them on the server as well.
You are lucky if you chose Ubuntu as detailed step-by-step installation guide is available at author's site for Ubuntu users. Of course you are welcome to use it under other Linux distributions e.g. Slackware 😉