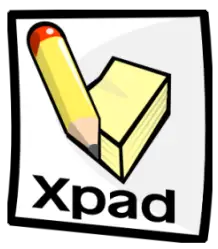 Few will deny that applications allowing to create notes at Linux Desktop are very useful to plan one's working/education process. As for me I use such applications in order not to forget something I want to do 🙂 like blog posts came to my mind when I hadn't access to Internet, everyday system administrating tasks and others.

I tried several sticky notes applications for this purpose but only one seems to be the most suitable for me. It's xpad. There are also some apps that can do the same, like KDE knotes, Tomboy Notes, gdesklet notes and other. You can see apps I tried at the next screen (top right is xpad).
To install xpad in Ubuntu, just execute:
sudo aptitude install xpad -y
Don't forget to make xpad starting automatically when you login by adding it to Gnome sessions.