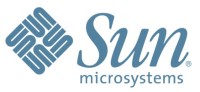 Exciting news was published today at Jonathan Schwartz' (Chief Executive Officer and President of Sun Microsystems) blog:
We announced big news today – our preliminary results for our fiscal second quarter, and as importantly, that we're acquiring MySQL AB.
…
This puts products like MySQL in an interesting position. They're a part of every web company's infrastructure, to be sure. And though many of the more traditional companies use MySQL (from auto companies to financial institutions to banks and retailers), many have been waiting for a Fortune 500 vendor willing to step up, to provide mission critical global support.
Read full article here and here (official agreement announcement)…