Liferea is the best aggregator for online news feeds especially 1.4.6 version. Some of it's features really makes feeding life easier. It supports duplicate rss entries detection (see picture), and it's surely one of the fastest feed readers I ever tried. Google Reader is very powerful and useful solution for RSS reading as well but sometimes it's very important to have RSS entries offline. To move Google Reader subscription list to Liferea including folder hierarchy it's necessary to accomplish several steps:
1. Export Google Reader subscriptions: go to "Settings" -> "Import/Export" -> "Export your subscriptions as an OPML file" and save XML file on your computer.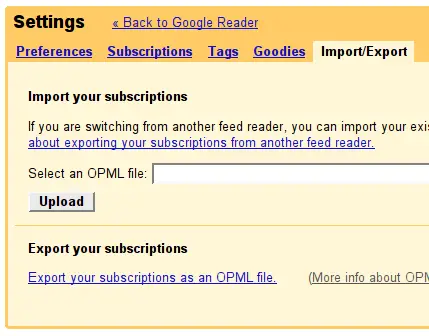 2. Import saved subscriptions into Liferea: go "Subscriptions" -> "Import Feed List" (or press CTRL+O) and select previously saved XML file. In few minutes you'll get Google Reader subscription saved locally.
By the way, to install Liferea in Ubuntu run: sudo apt-get install -y liferea.