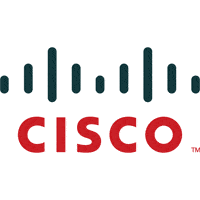 A few days ago I have successfully passed 642-902 exam (CCNP ROUTE v6) and would like to share the list of materials I have been using to prepare to that exam. To get prepared I was using official Cisco Press training resourses, lab simulations and cheat sheets (before actually to go an take the exam). In this post I'd like to share this staff with you.
A few words about CCNP ROUTE 642-902 exam. This is the first one of three qualifying exams for CCNP, CCIP and CCDP. If you plan to become one of those certifications you must take 642-902 (the possibility to take the composite CCNP exam is also opened). Cisco ROUTE exam contains detailed information regarding implementing of EIGRP, BGP, OSPF dynamic routing protocols, redistribution between different protocols, filtering, summarization/aggregation and a lot of related stuff. You can read more at Cisco Learning Center.
Main Preparation Materials
Lab Simulations
I've been using the only available emulation software of this kind: dynamips. There are a lot of information available about it around the web. Meantime it is worth to say that Packet Tracer's functionality is far not enough to complete labs coming with CCNP ROUTE so using of dynamips is mandatory. It is clear that every lab include more than three routers in it so you should be able to interconnect devices between each other using different kinds of connection e.g. Serial or FastEthernet. I used GNS3 for this purpose and it did its job perfectly.
Cisco CCNP ROUTE Cheet Sheets
Before actually to take an exam it makes sense to sum everything up in your mind so you should us cheat sheets for this purpose. I've been using Cisco cheat sheets which were prepared by Jeremy from www.packetlife.com, here are the direct links to them:
Good luck!