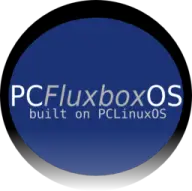 First stable version of minimal Linux distribution named TinyFlux 1.0 is now released.
As it comes from it's name TinyLinux is extremely lightweight Linux distro based on popular Desktop manager FluxBox. This is the first stable release of the PCFluxboxOS series and it's authors are very proud of it 🙂
TinyFlux stands for:
Being as small an ISO as possible
Providing near-complete desktop Linux experience
Working well on even old hardware
There are no KDE or QT3 applications in TinyFlux – all the applications are GTK (including GNOME and XFCE) based. This helps it to keep the install size as small as possible in line with a consistent look and feel.Here's TinyLinux list of features:

Fluxbox version is 1.0rc3 (it has better tabbed window support than 0.9.x – just middle click on a tab and place it on top of another open tab to get tabbed window browsing).
The default file manager is Thunar (XFCE file manager that is easy to use and configure, it also provides all the drag and drop functionality, includes integrated archive support, media automount and autoplay and many other useful features).
Emelfm is also included (it's simple, but powerful split-screen file manager, very handy for shift loads of files from one location to another).
Searchmonkey (powerful desktop search tool).
XArchiver provides archiving capabilities for many archive formats around – zip, rar, tar.gz, tar.bz2 and others.
Brasero (little CD/DVD burning application with a full GUI for copying CDs/DVDs, burning audio CDs, data CDs/DVDs or ISO images).


Netscape Navigator for web browsing (it uses the same gecko engine as Firefox).
Dillo (provides very fast and resource-light web browsing, useful for old/slow hardware).
Sylpheed (provides a similar experience to Outlook Express or Thunderbird).

Abiword is the standard word processor. It comes with plugins providing full support for MS .doc and Open Office .odt files, many image file types including JPEG, PNG and TIFF and aspell English spell checker.
Evince (light but versatile PDF and postscript document viewer).
Galculator is a good looking calculator with basic and scientific modes.
You can download Live CD with TinyLinux 1.0 (it can be installed permanently onto HDD) via http from here or get it via bittorrent from here.