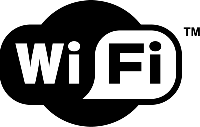 Network security researcher Erik Tews found a way to brake TKIP (Temporal Key Integrity Protocol) used by WPA in order to read the data being sent from router to Wi-Fi laptop or PC. It takes from 12 to 15 minutes to crack WPA encryption according to statements made by PacSec conference organizers where Erik will demonstrate the procedure.
PacSec 2008 Conference will be held on November 12/13, 2008, at Aoyama Diamond Hall in Tokyo, Japan. The presentation is planned as "Gone in 900 Seconds, Some Crypto Issues with WPA – Erik Tews".
WPA (Wi-Fi Protected Area) is widely used to protect many corporate and personal wireless networks. This protocol implements IEEE 802.11i standard and is a successor of WEP algorithm which was cracked in 2001.
Read more here: Once thought safe, WPA Wi-Fi encryption is cracked.