Here's a straightforward set of instructions (with lots of screenshots) on how to set up Ubuntu Linux in VirtualBox for running Ubuntu in a Virtual Machine on Windows 10 and macOS.
VirtualBox allows you to set up and run virtual machines on your computer easily.  A virtual machine is a whole computer, virtualized running on top of your current operating system – allowing you to try out and experiment with new operating systems and tools without reformatting your computer.
Download and Install Virtualbox
The first step: head to the Virtualbox website to download VirtualBox: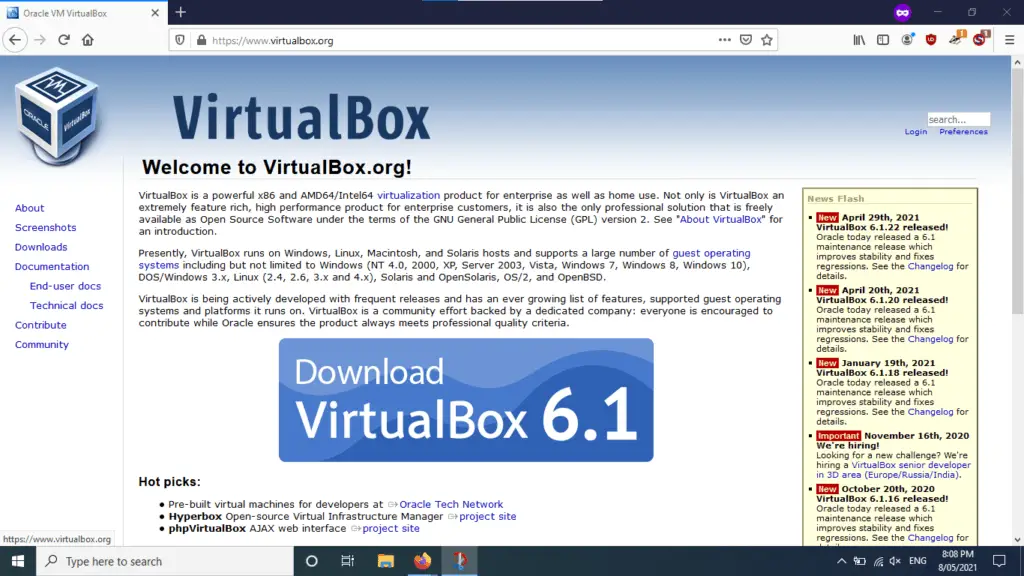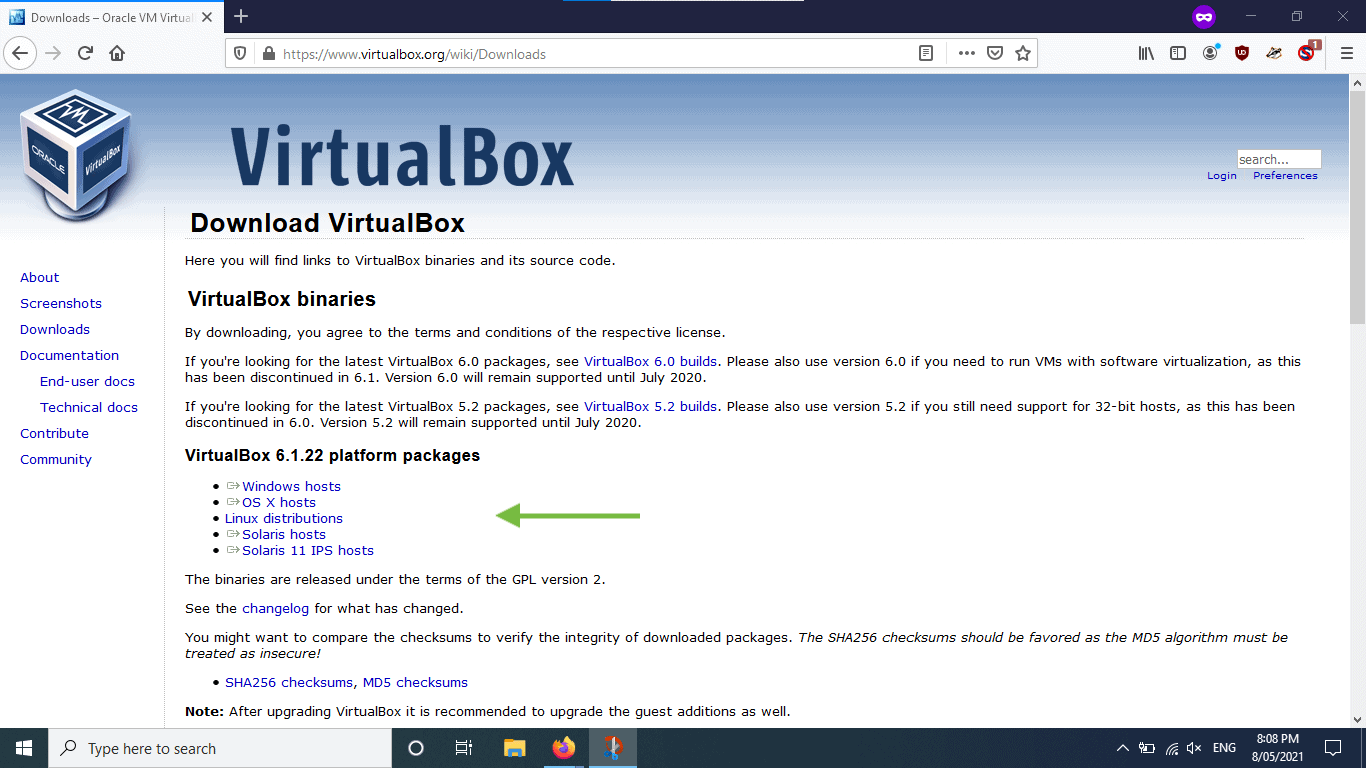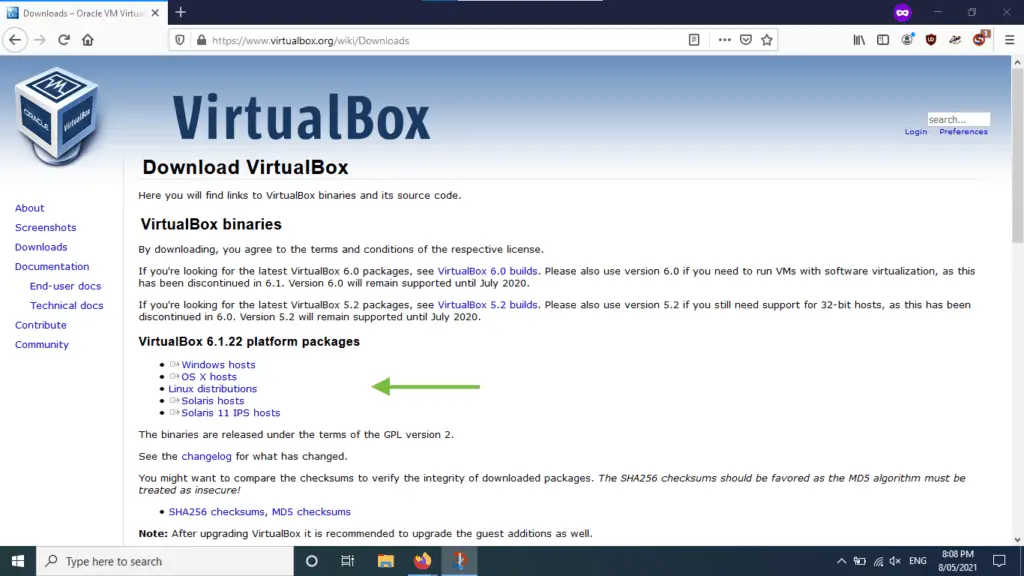 Once downloaded, run the VirtualBox installer.  If you're on macOS, things will look a bit different, but the steps will be largely the same.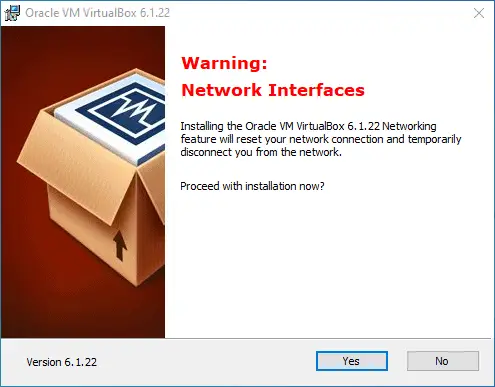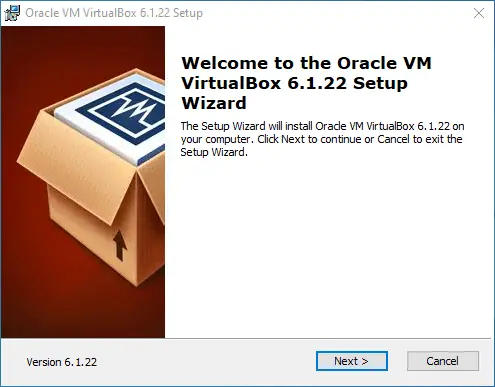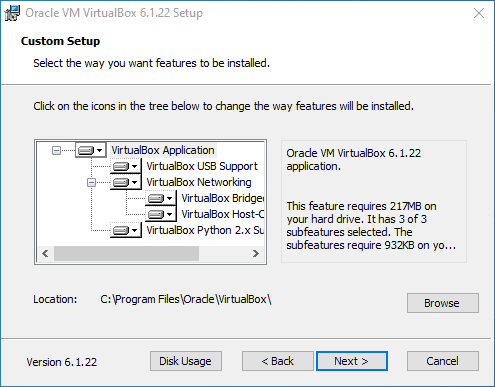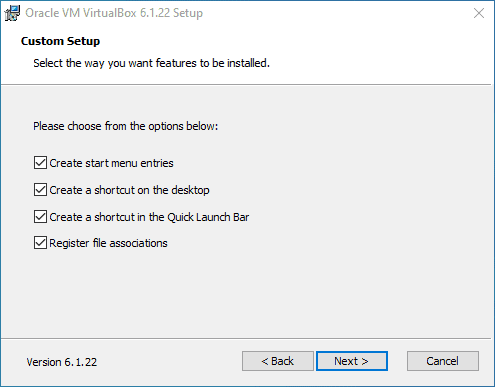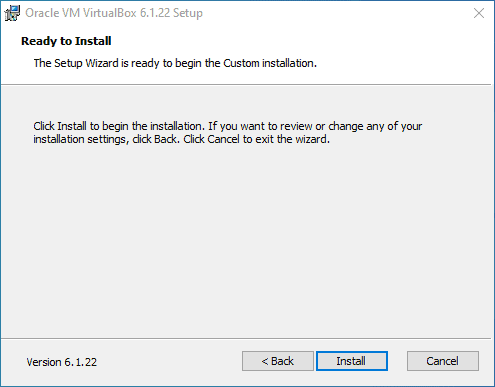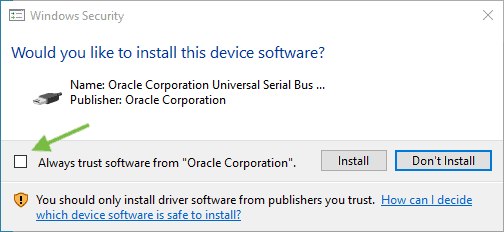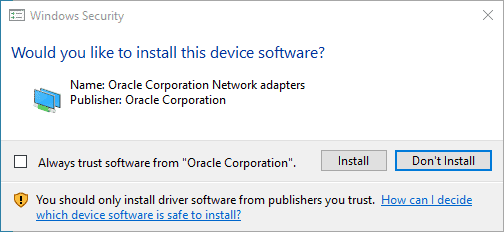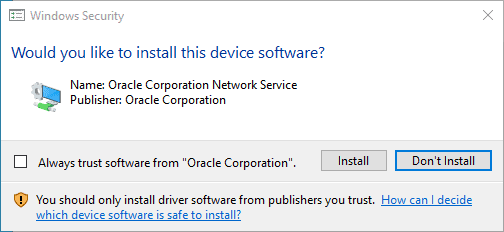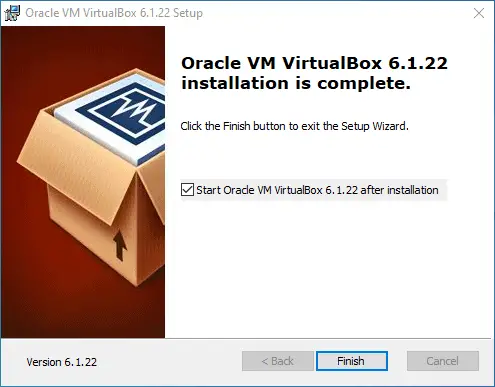 Download Ubuntu
To download Ubuntu, visit:
…navigate to the downloads section and click on the big green 'Download' button.
I recommend Ubuntu Desktop for beginners as it has a graphical interface and a bunch of pre-installed software to help you get started.

Create & Configure a Virtual Machine in VirtualBox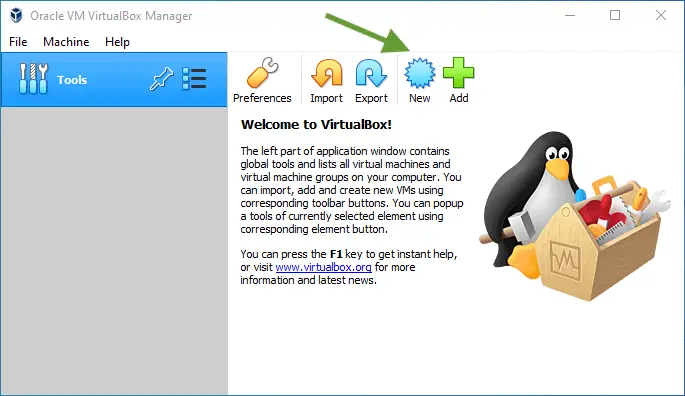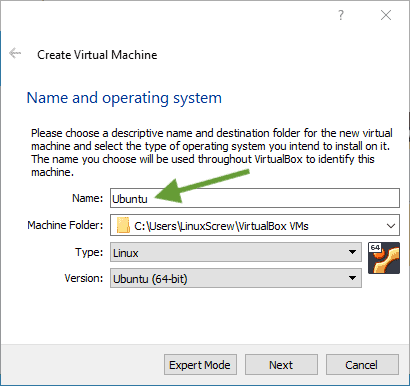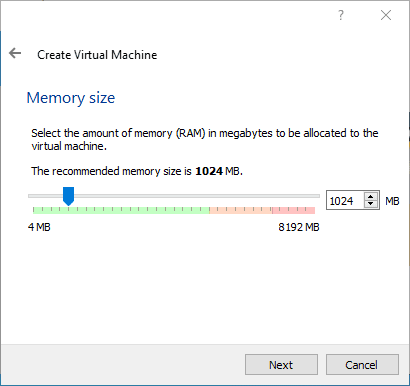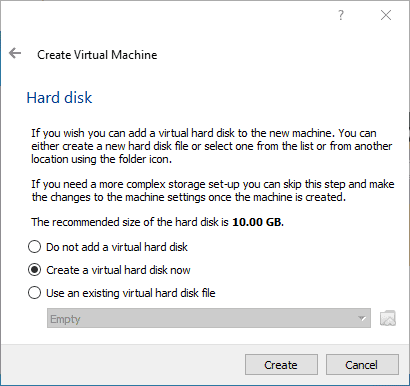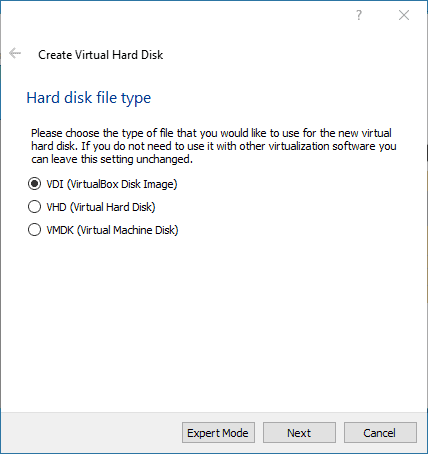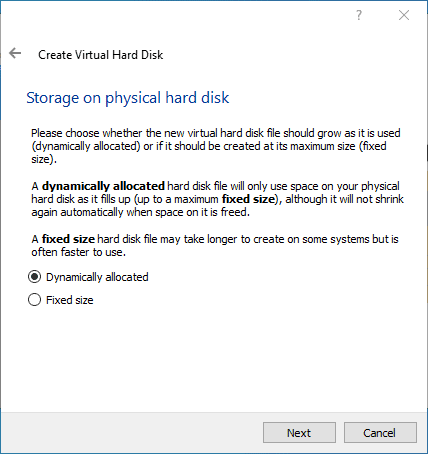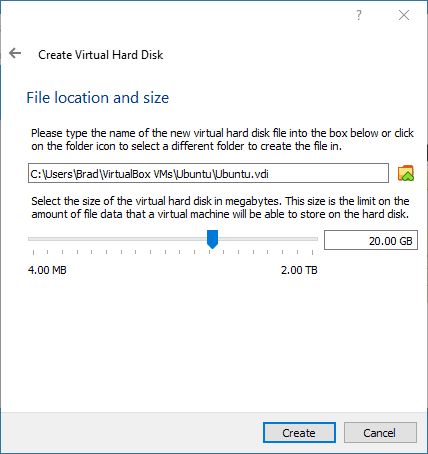 Start the Virtual Machine and Install Ubuntu
The virtual machine is now configured – let's install Ubuntu!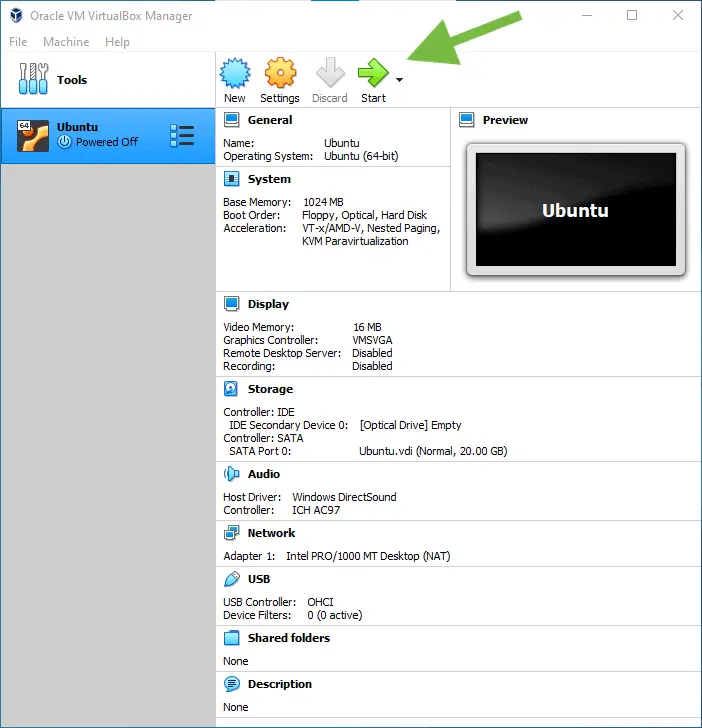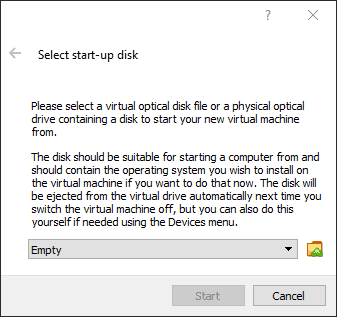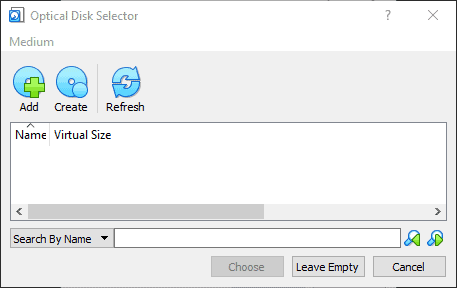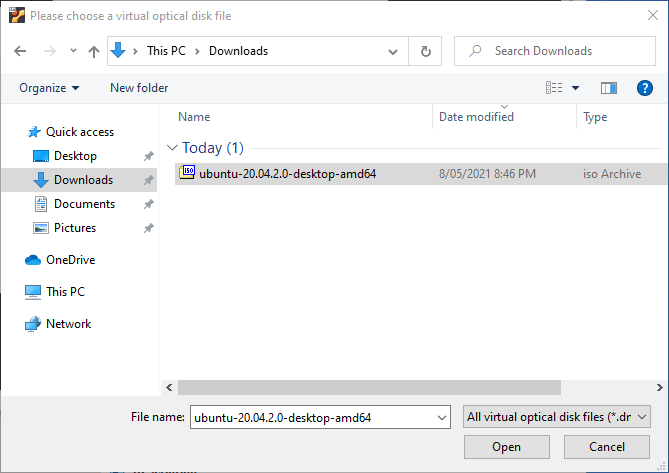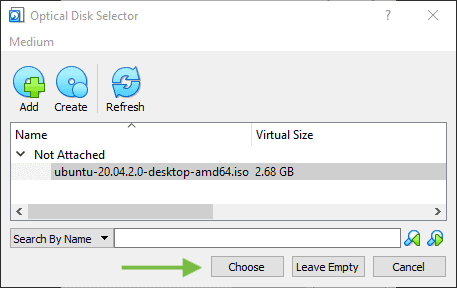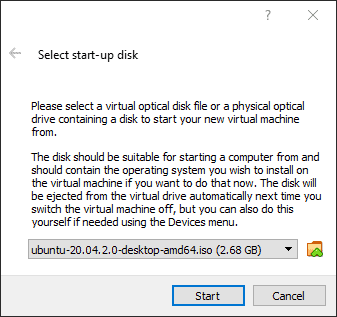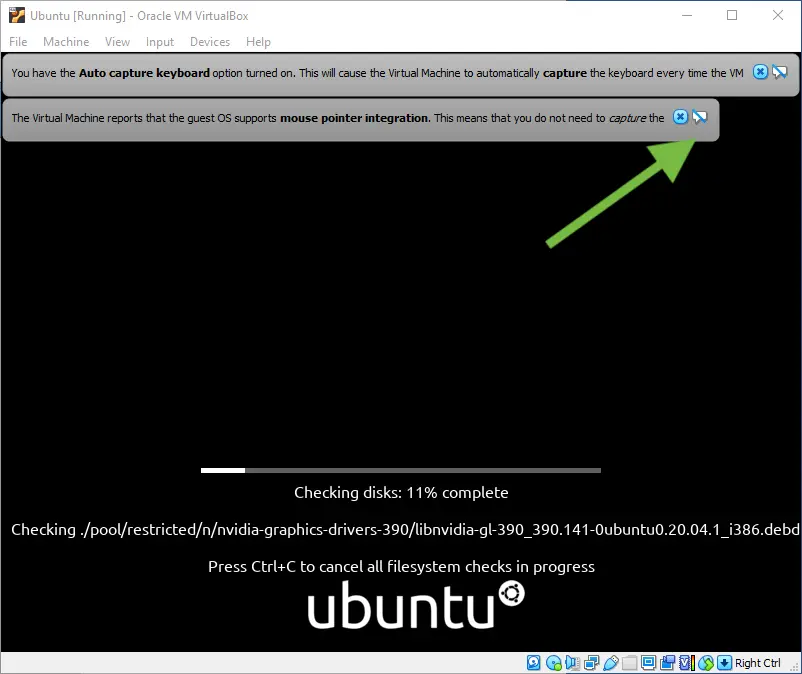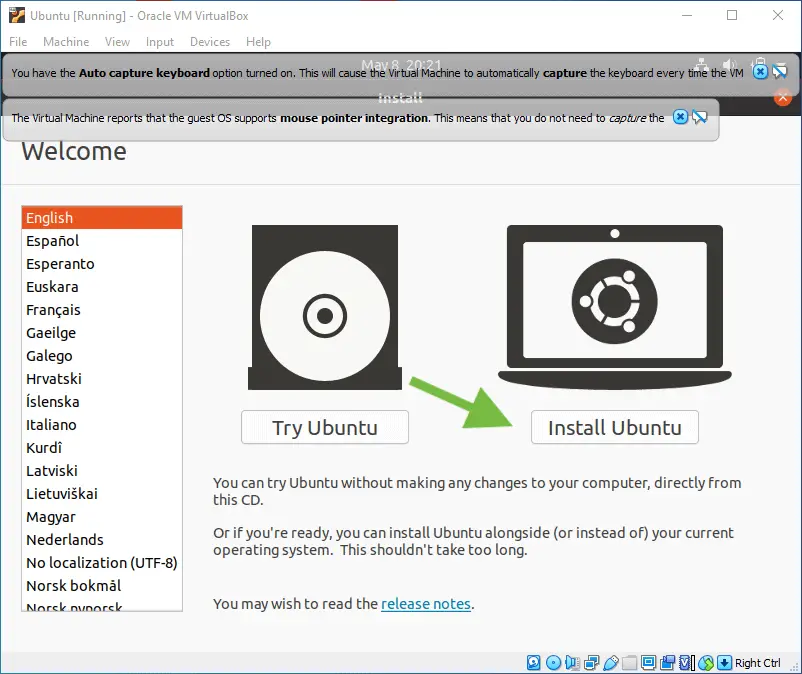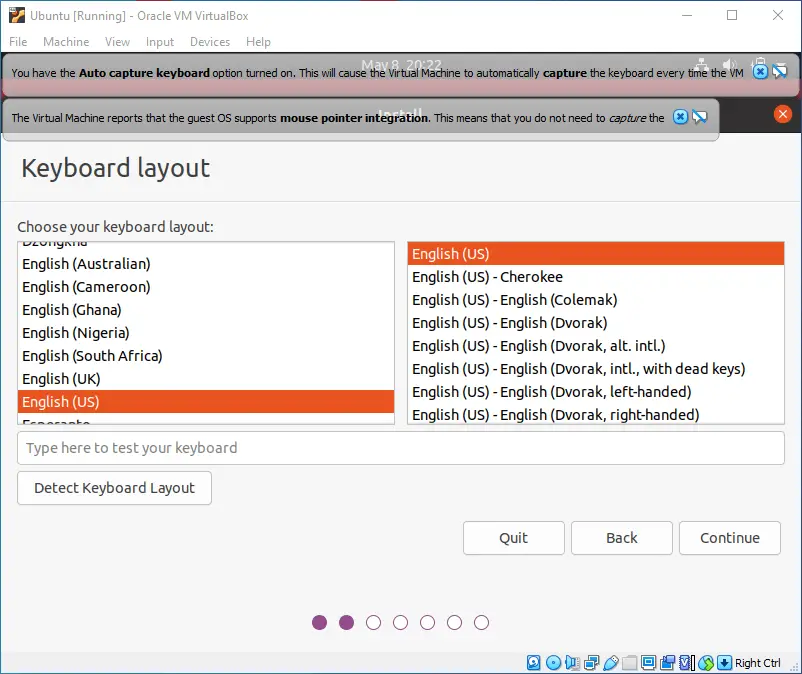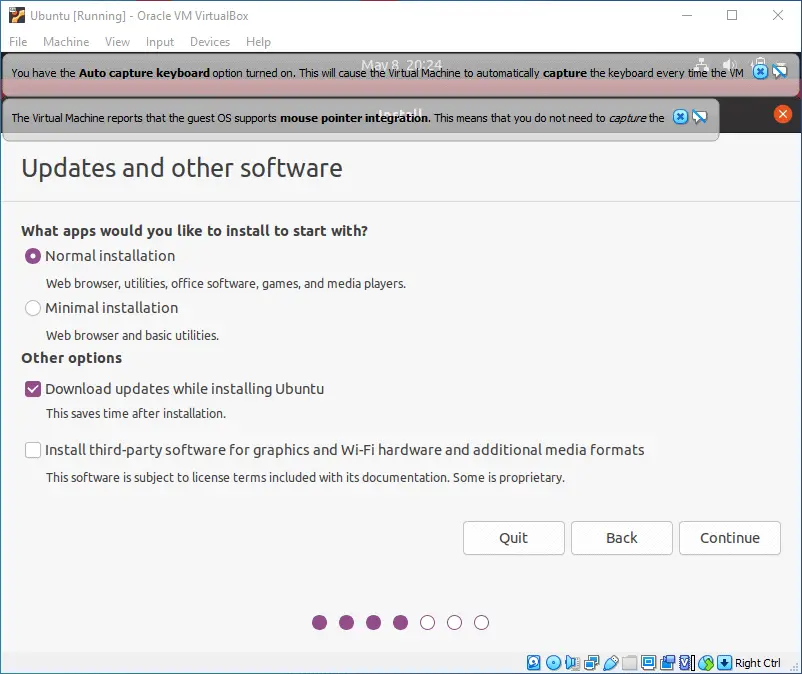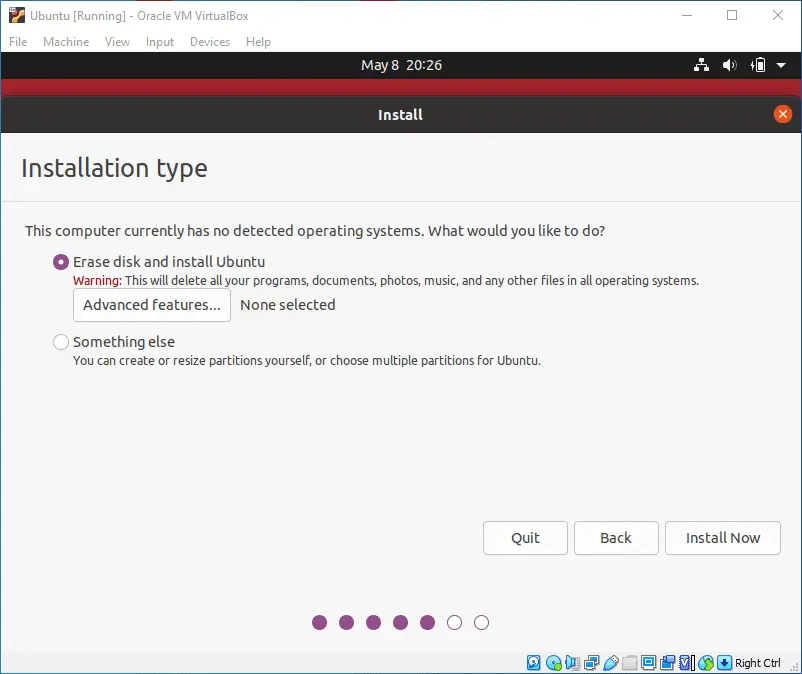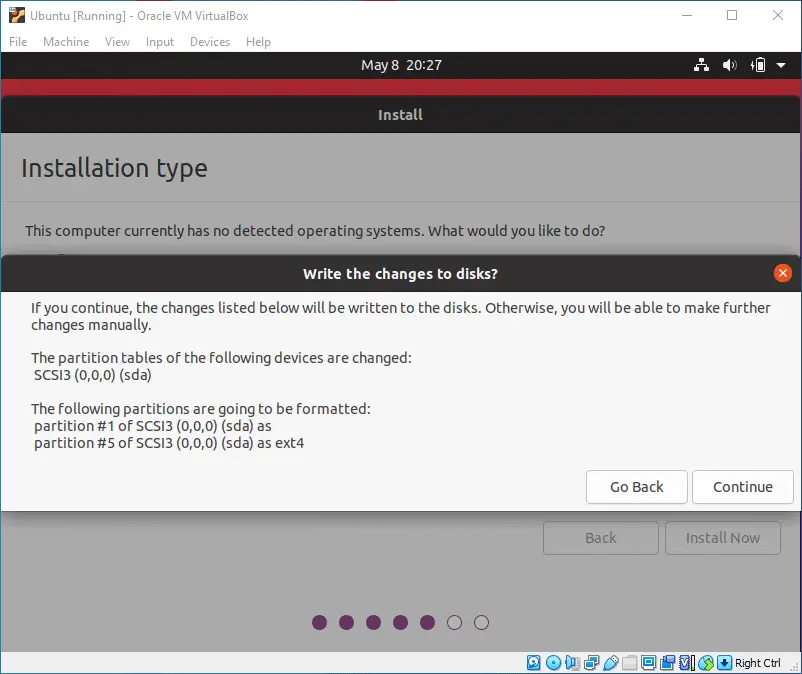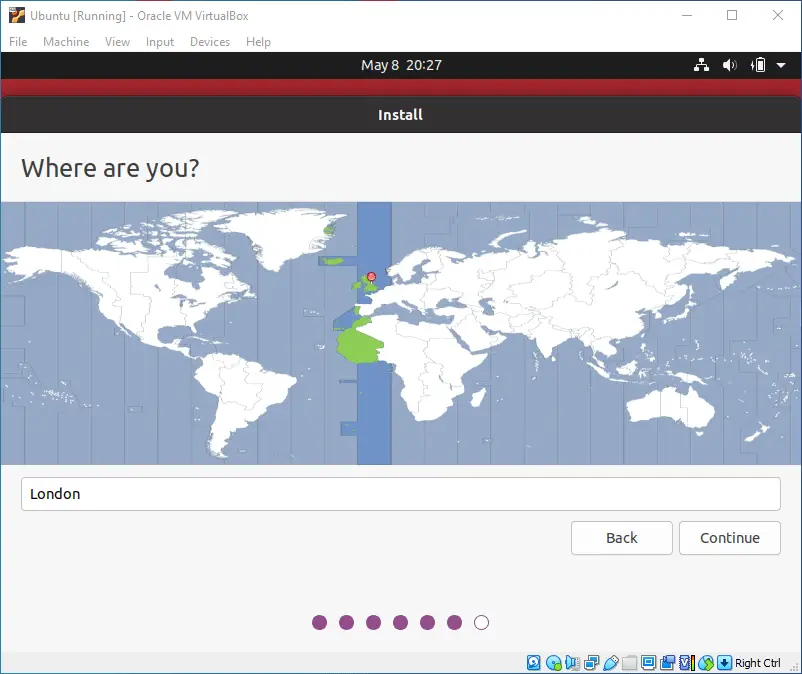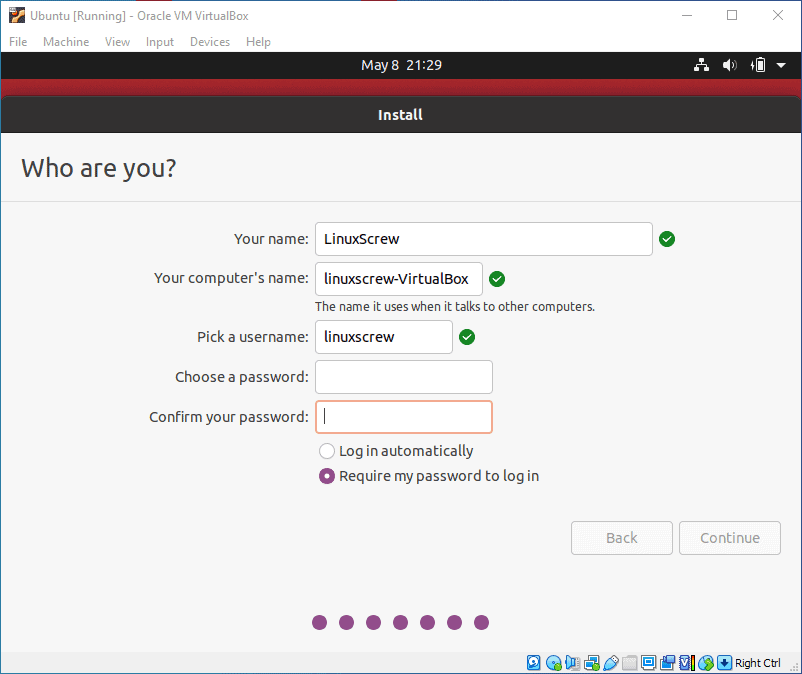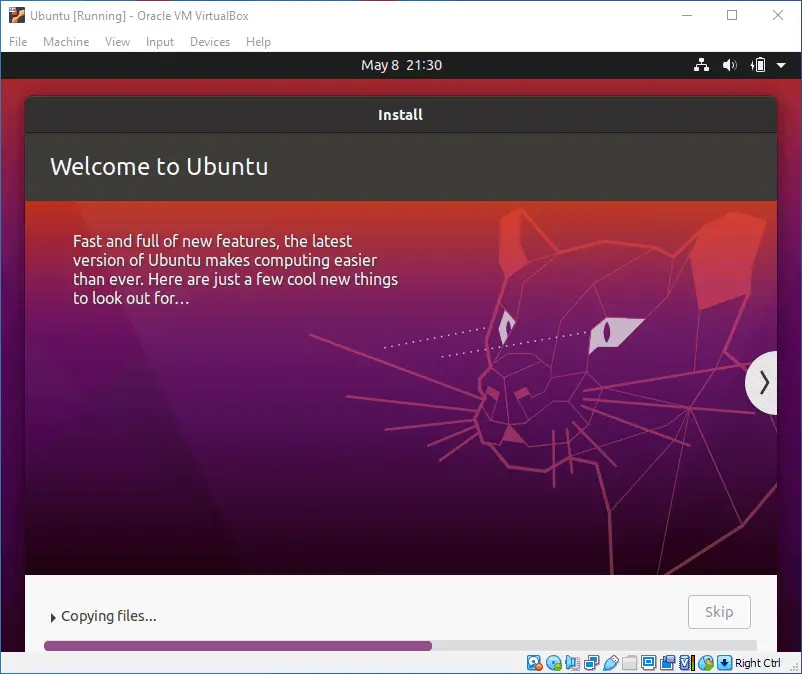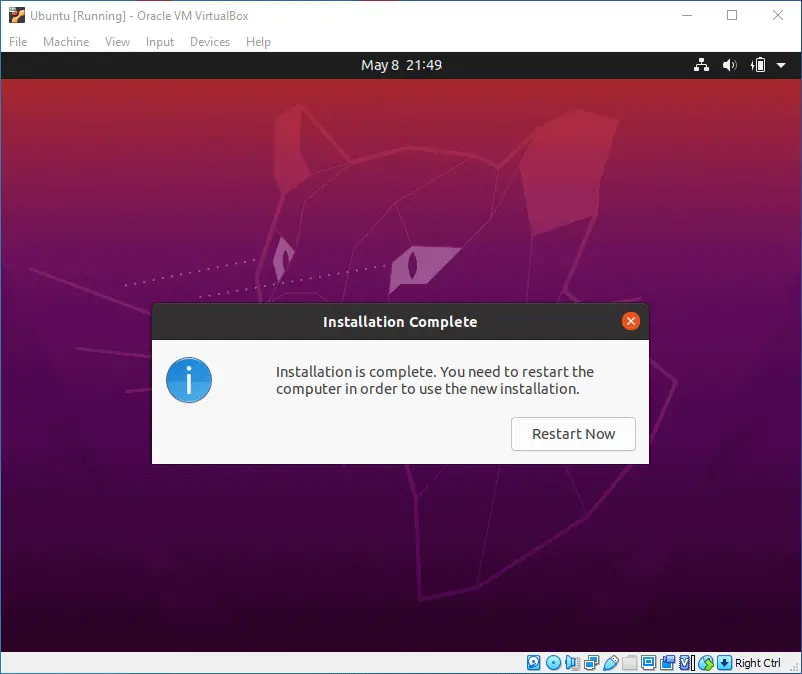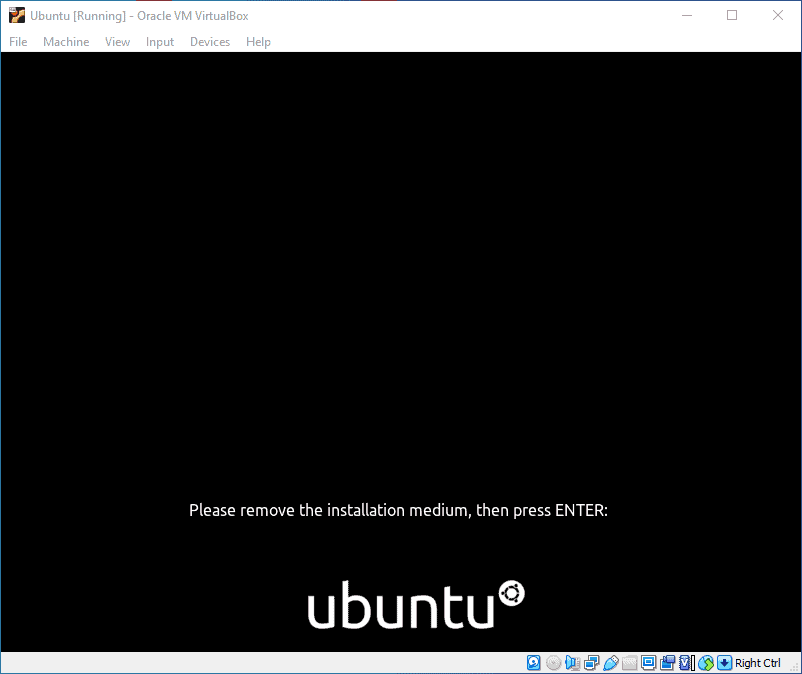 Logging in to New Ubuntu Virtual Machine For the First Time
Ubuntu is now installed – let's see what it can do!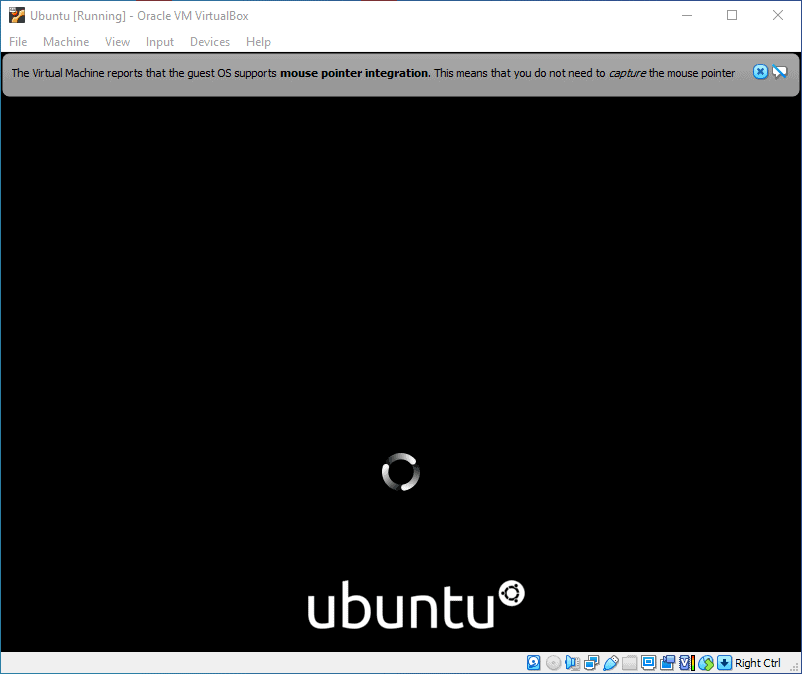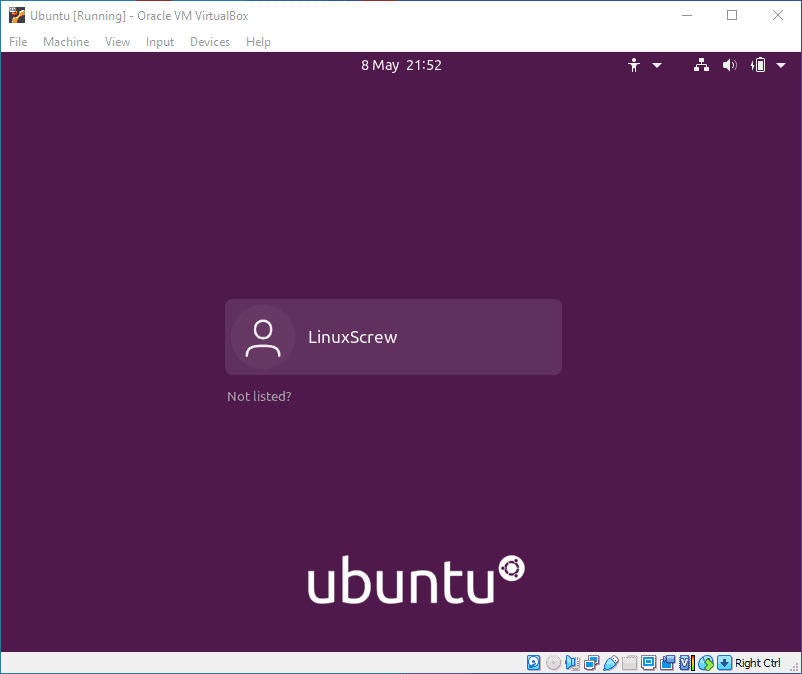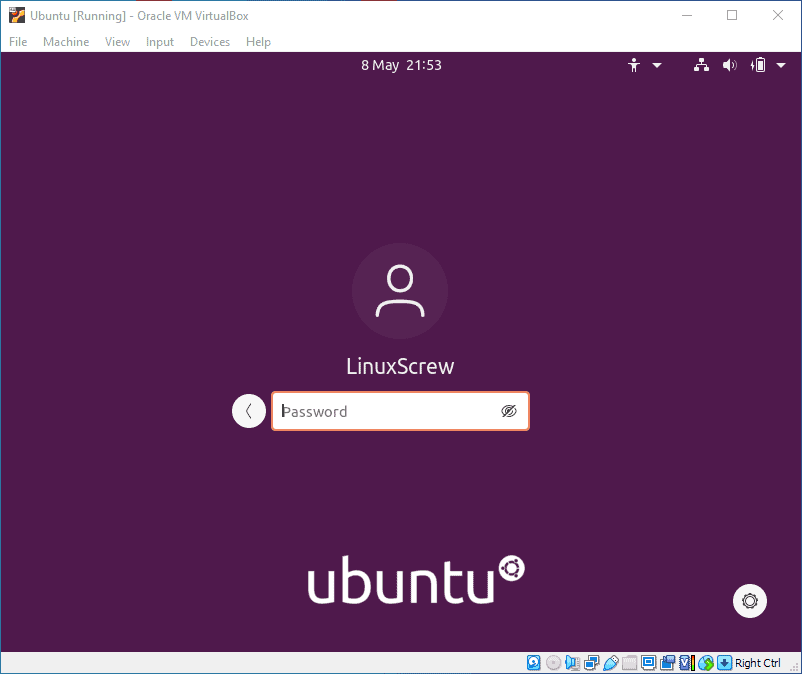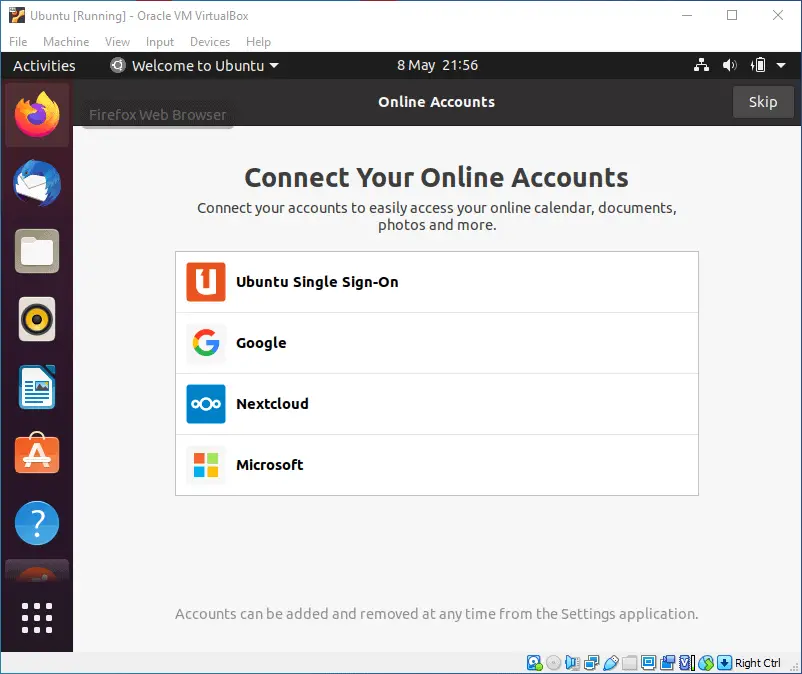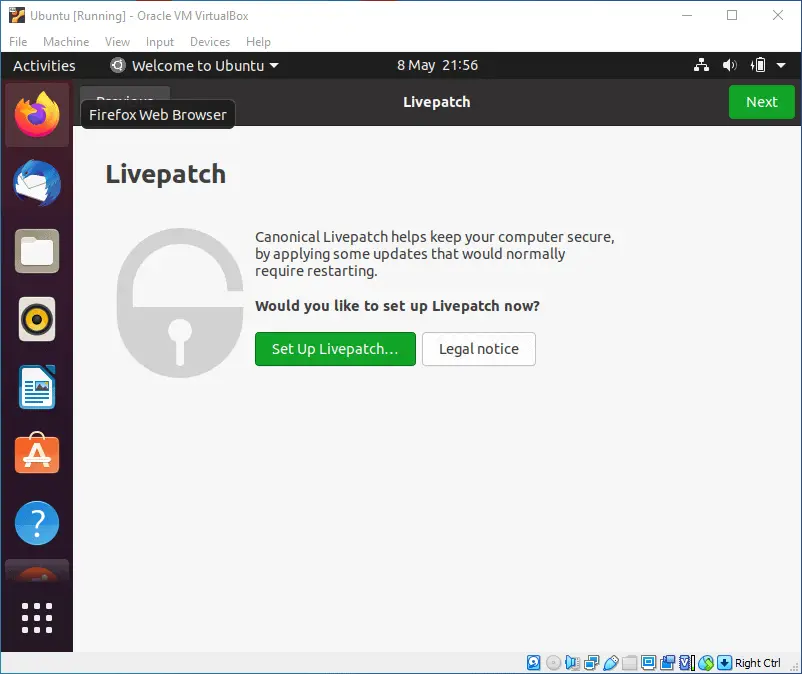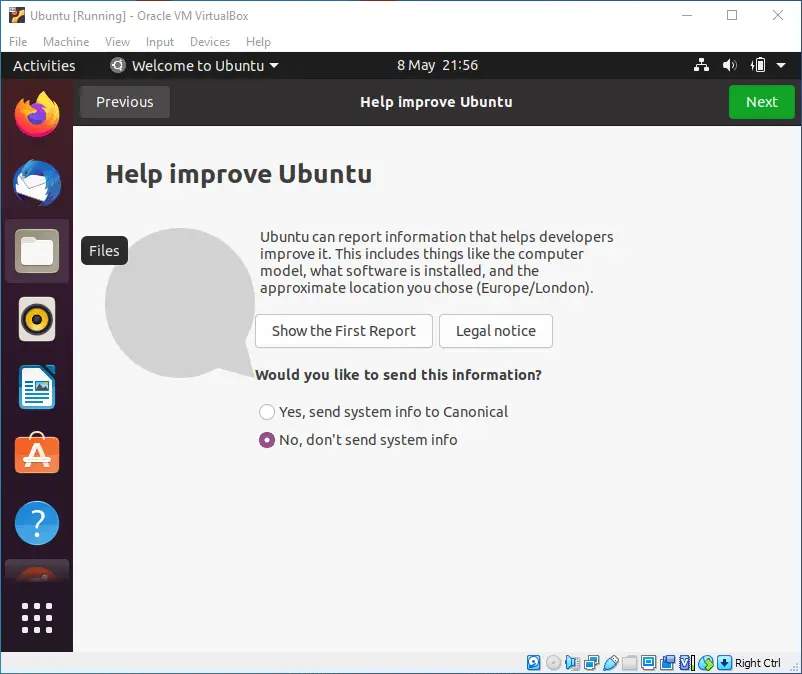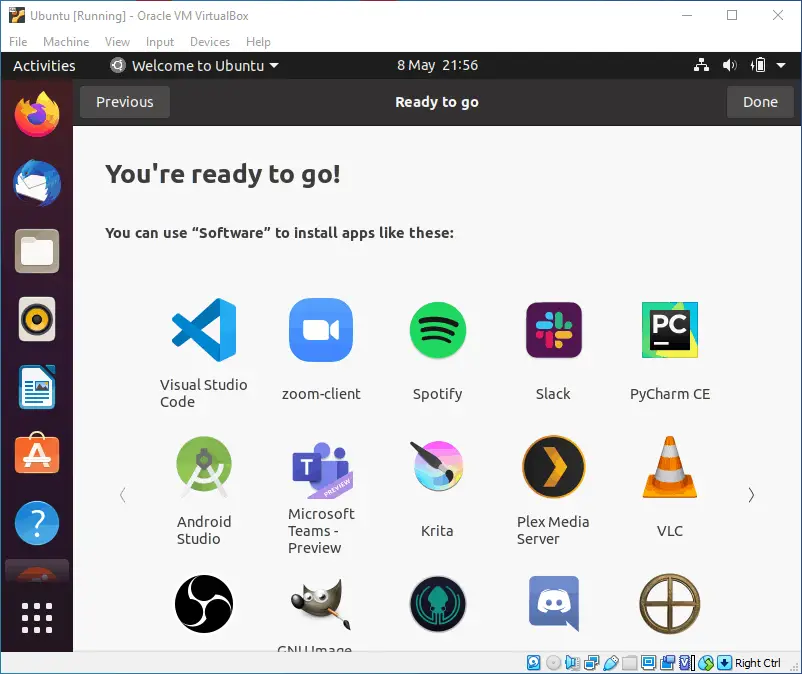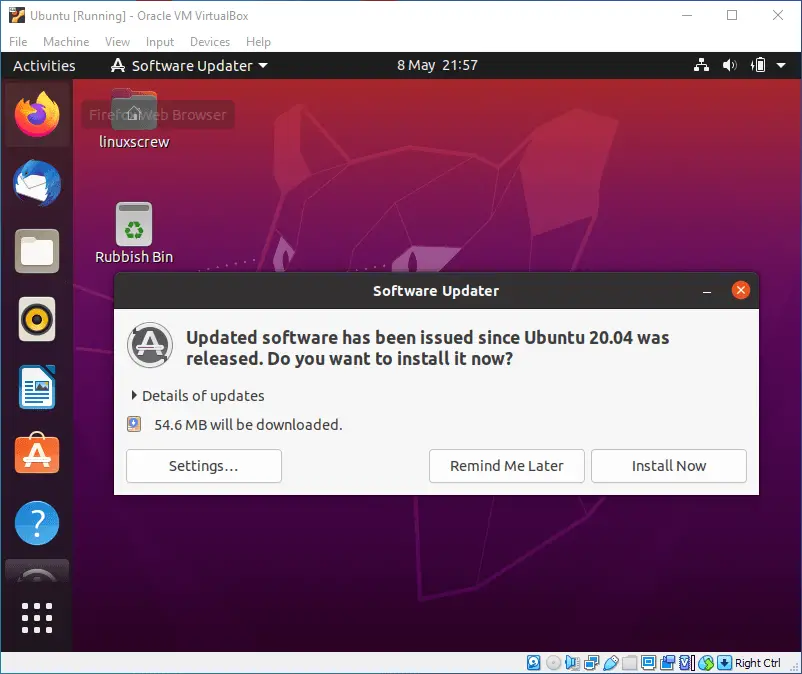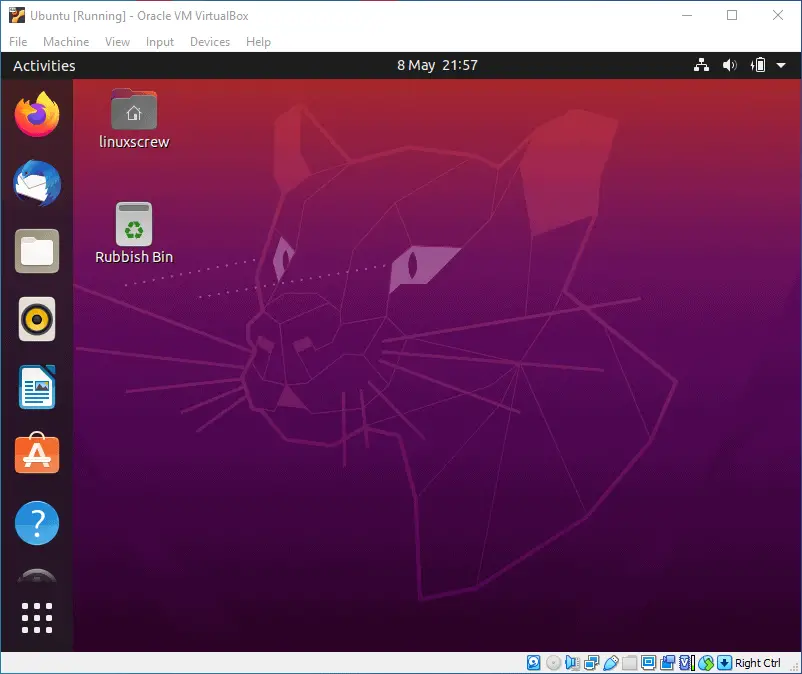 Installing VirtualBox Guest Additions in Ubuntu
We're almost there – Ubuntu is ready to use, but you'll probably notice it's in a window that doesn't fill your screen.  Installing the VirtualBox Guest Additions in Ubuntu will add support for dynamically resizing the Ubuntu desktop to fit whatever size you drag the VirtualBox window to, or even go full screen.  It also adds the ability to share folders with your virtual machine along with a bunch of other useful stuff.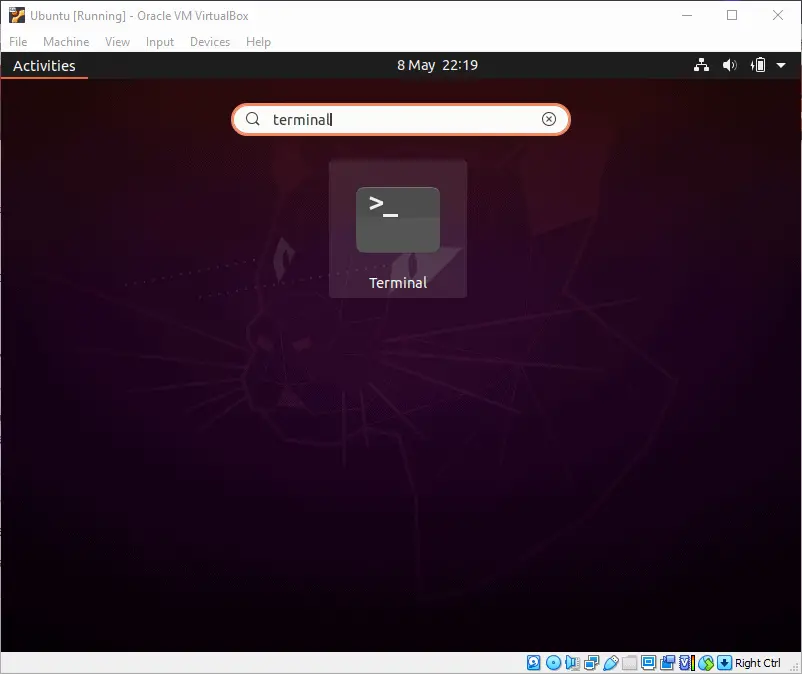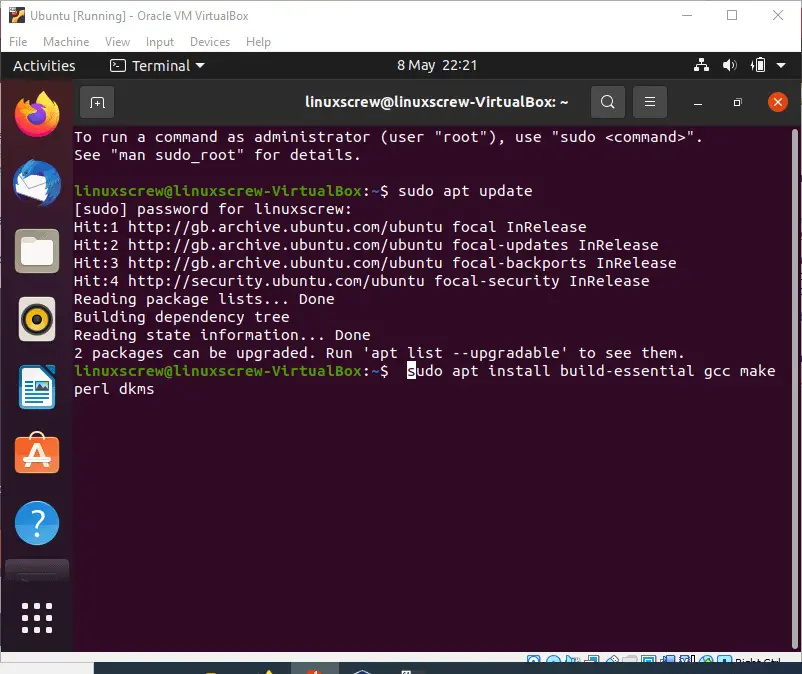 sudo apt update

sudo apt install build-essential gcc make perl dkms
This will install the packages the VirtualBox Guest Additions installer requires.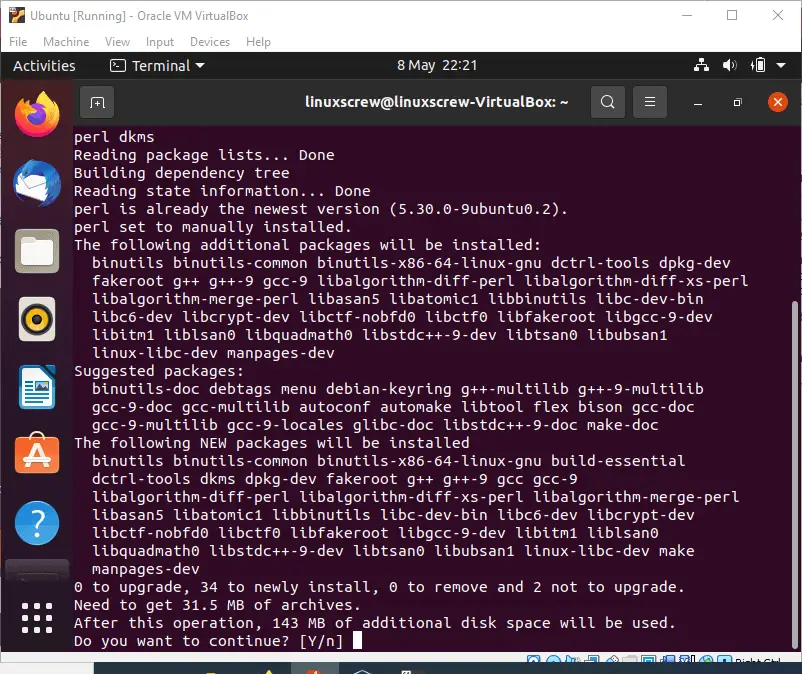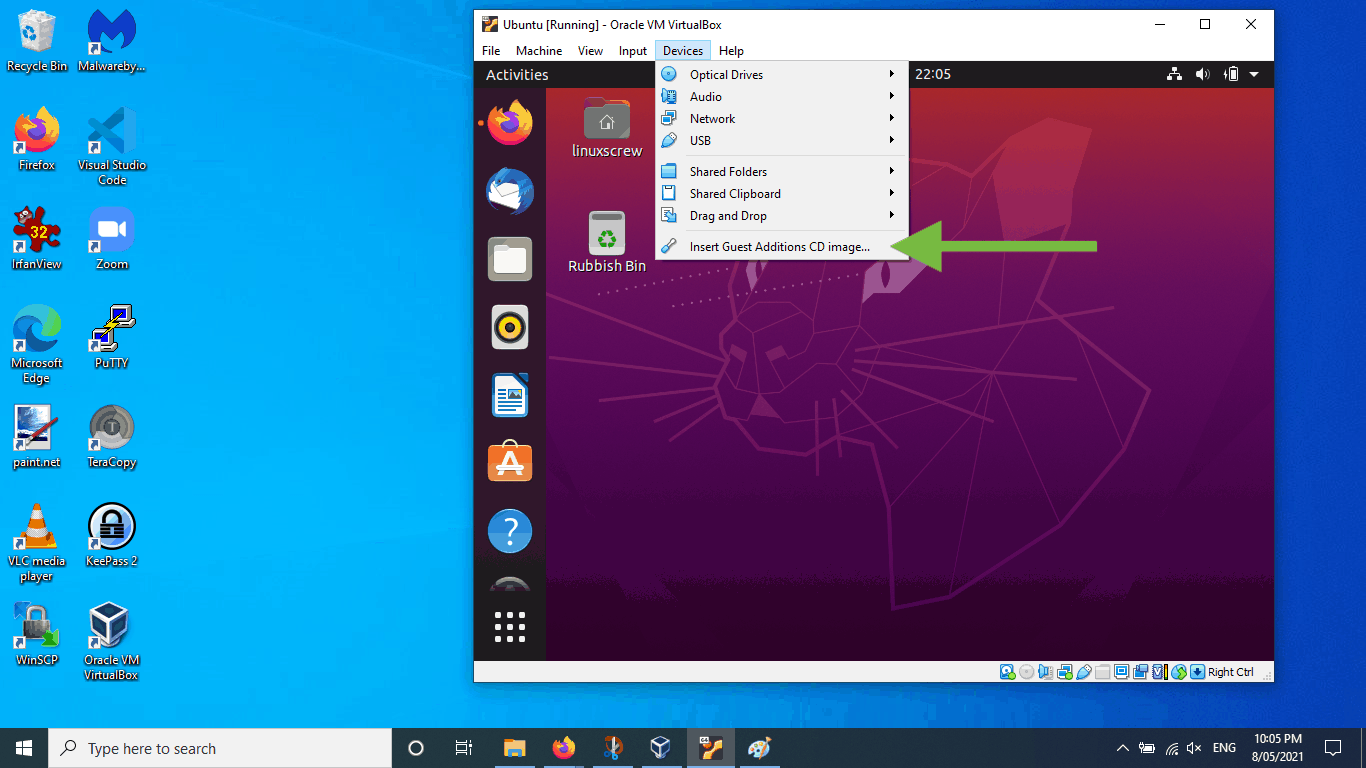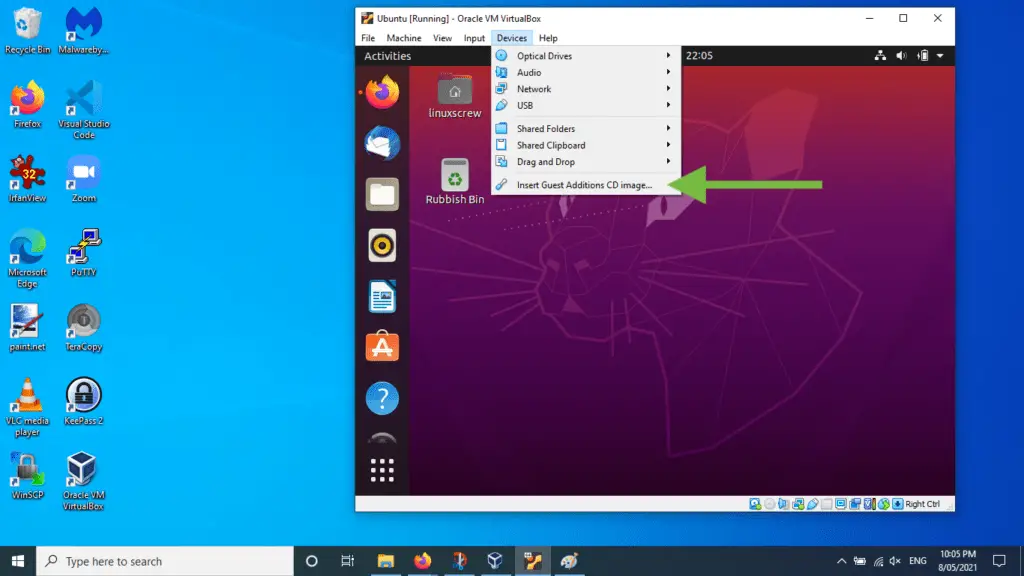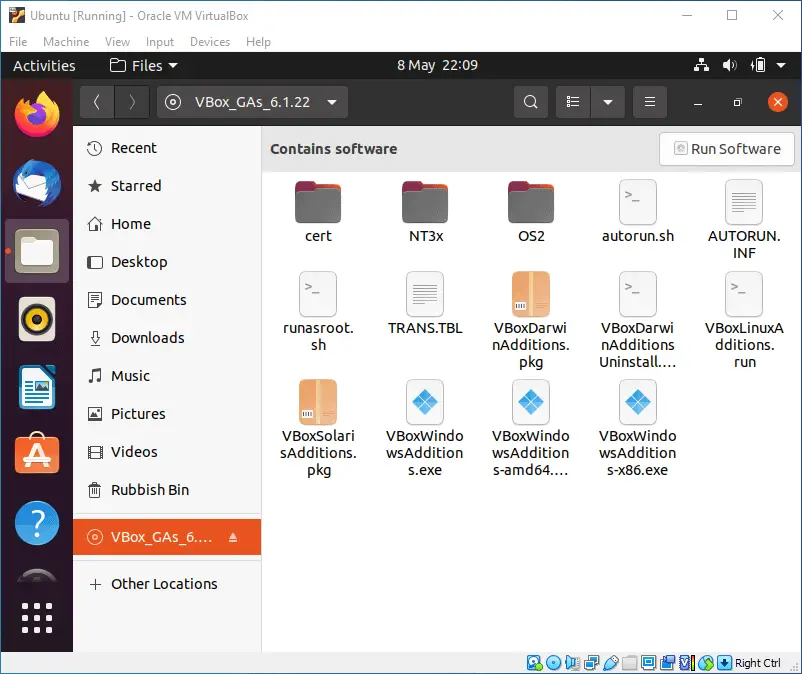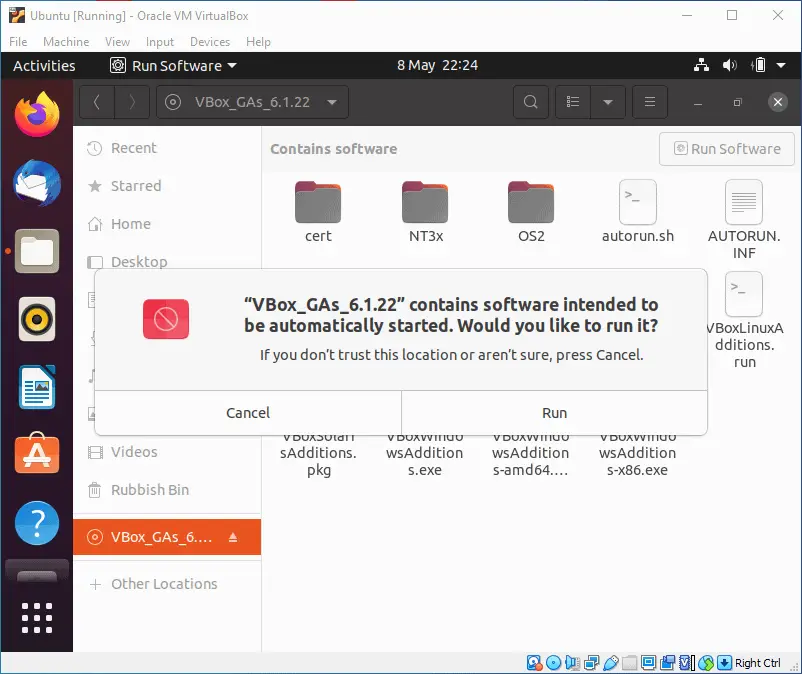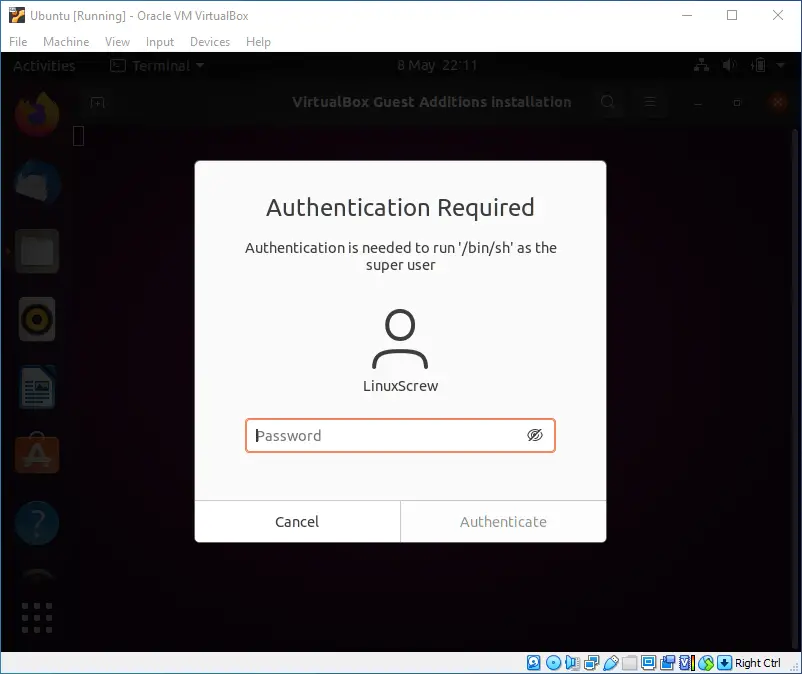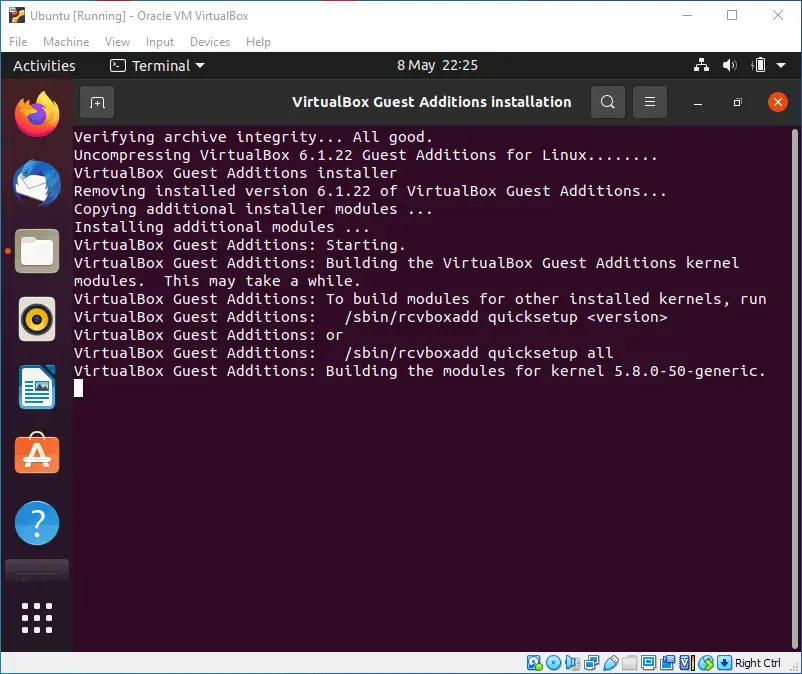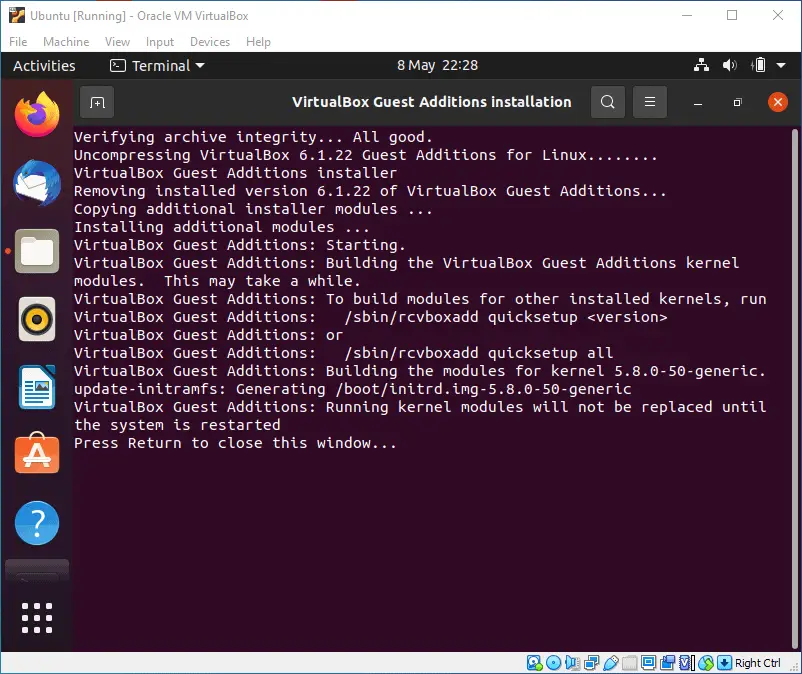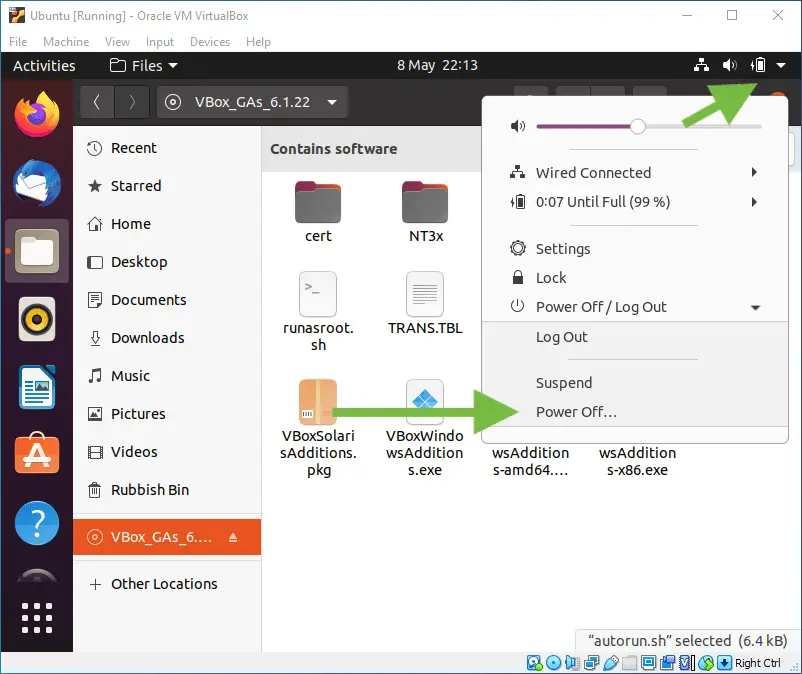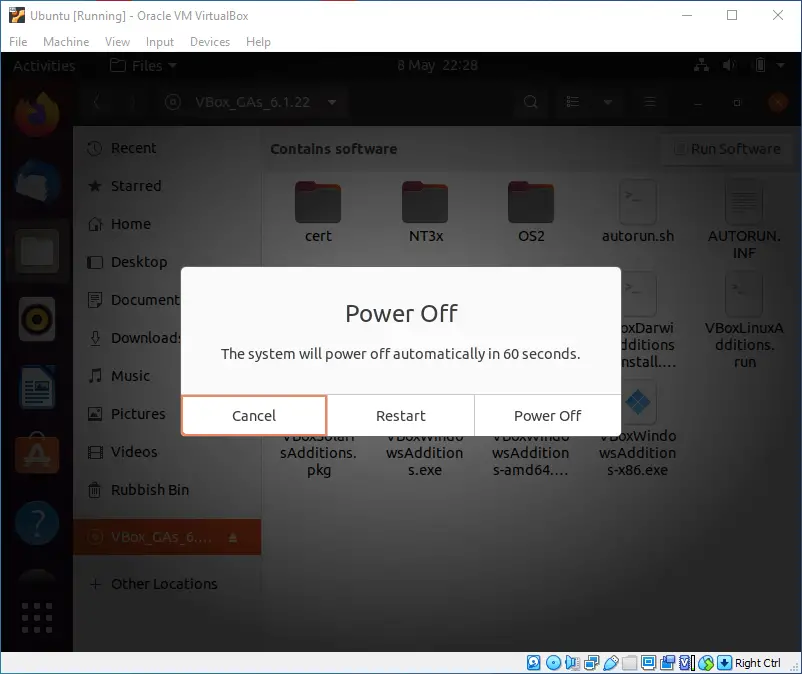 All Done!
Your Ubuntu virtual machine is now ready to use – and the screen will resize to fill the screen on the Windows 10 or Mac computer hosting it.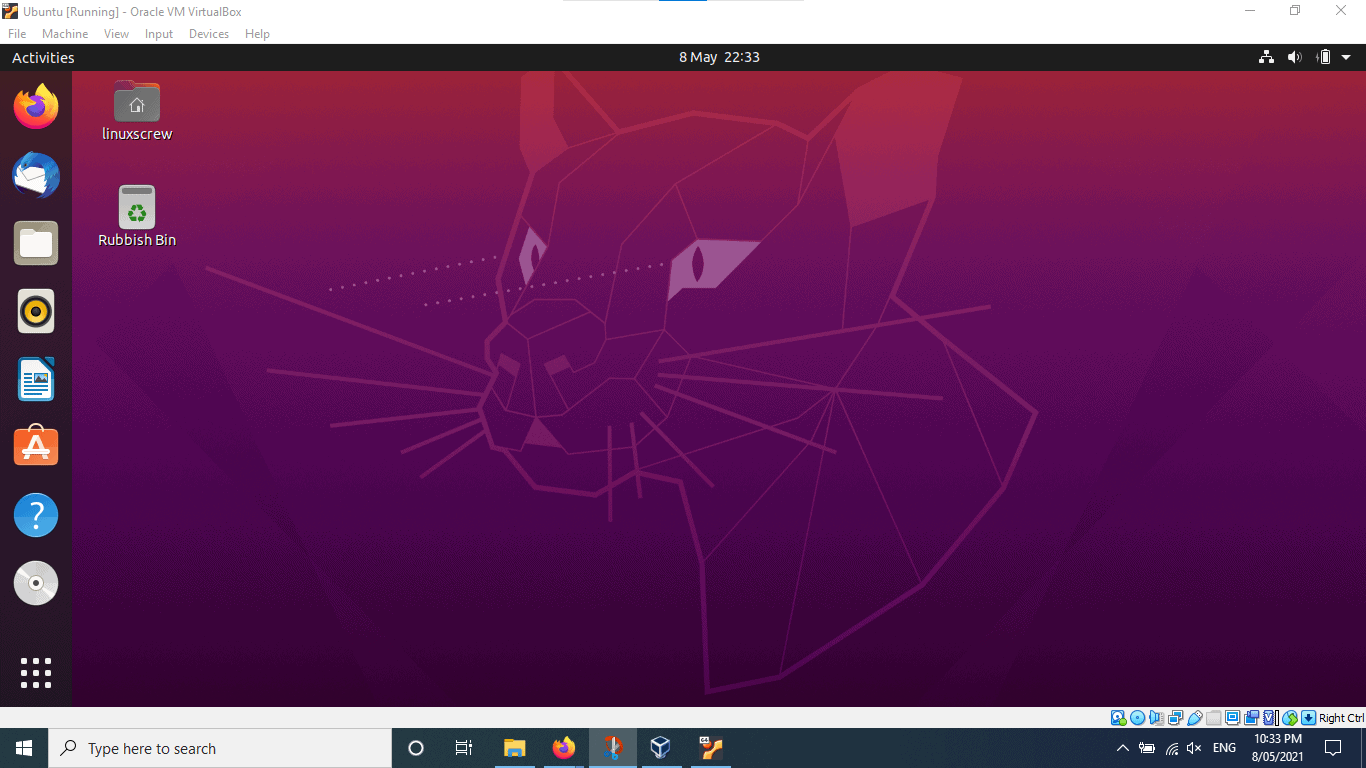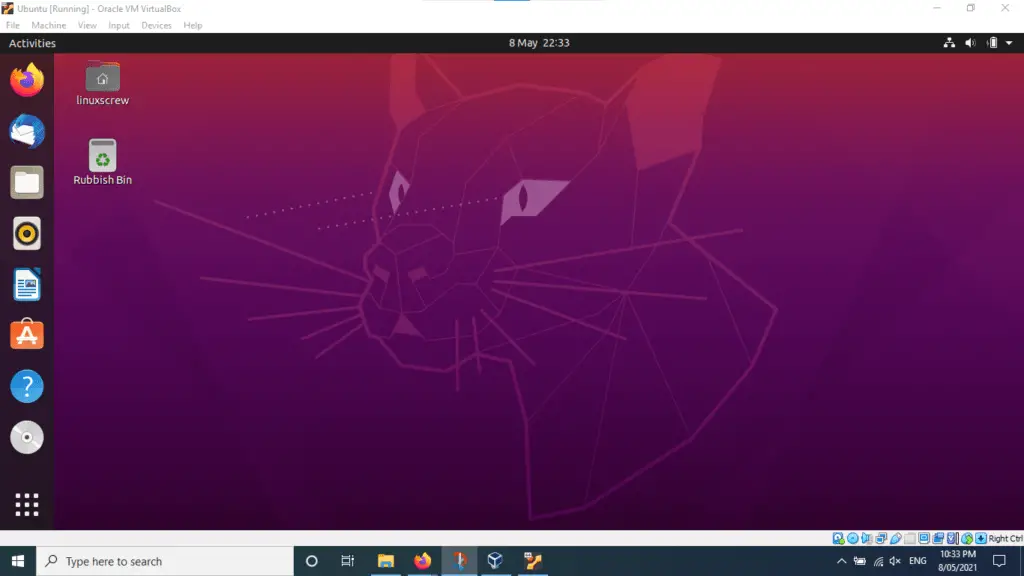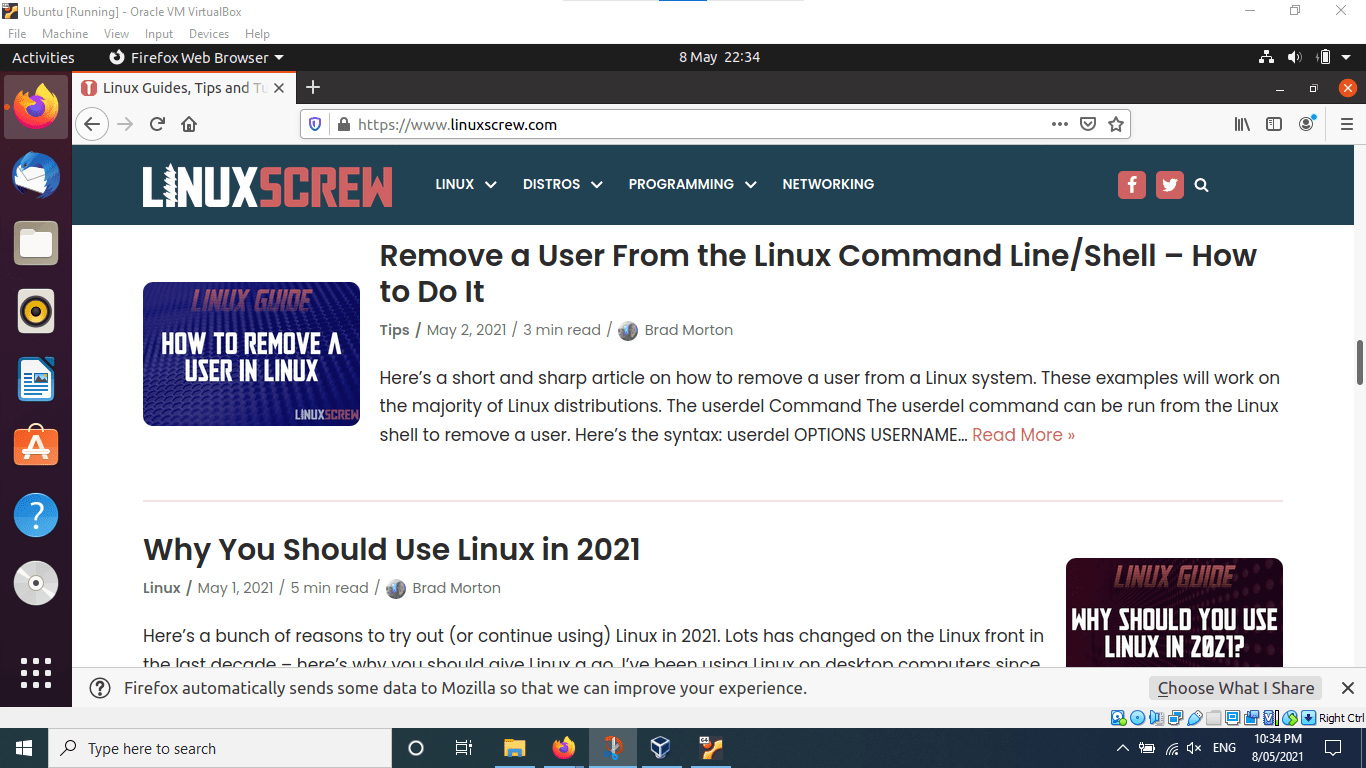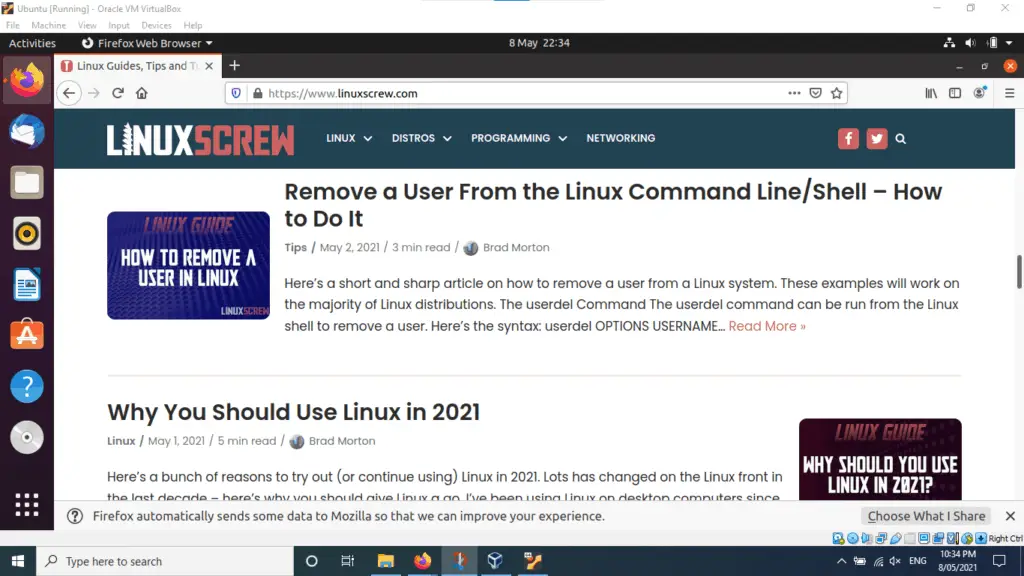 Once you're up and running, be sure to visit LinuxScrew in your new Ubuntu virtual machine if you need any tips on using your new OS.