This beginner's guide takes you through the process of how how to download and install Linux Ubuntu Desktop.
Ubuntu remains one of the most popular and easy to use Linux distributions.
It provides a fantastic platform to dip your toes into networking and programming. It has also become an effective Operating System to use as your daily driver, with full-featured desktop office and media tools.
Here's how to install it.
Download The Disk Image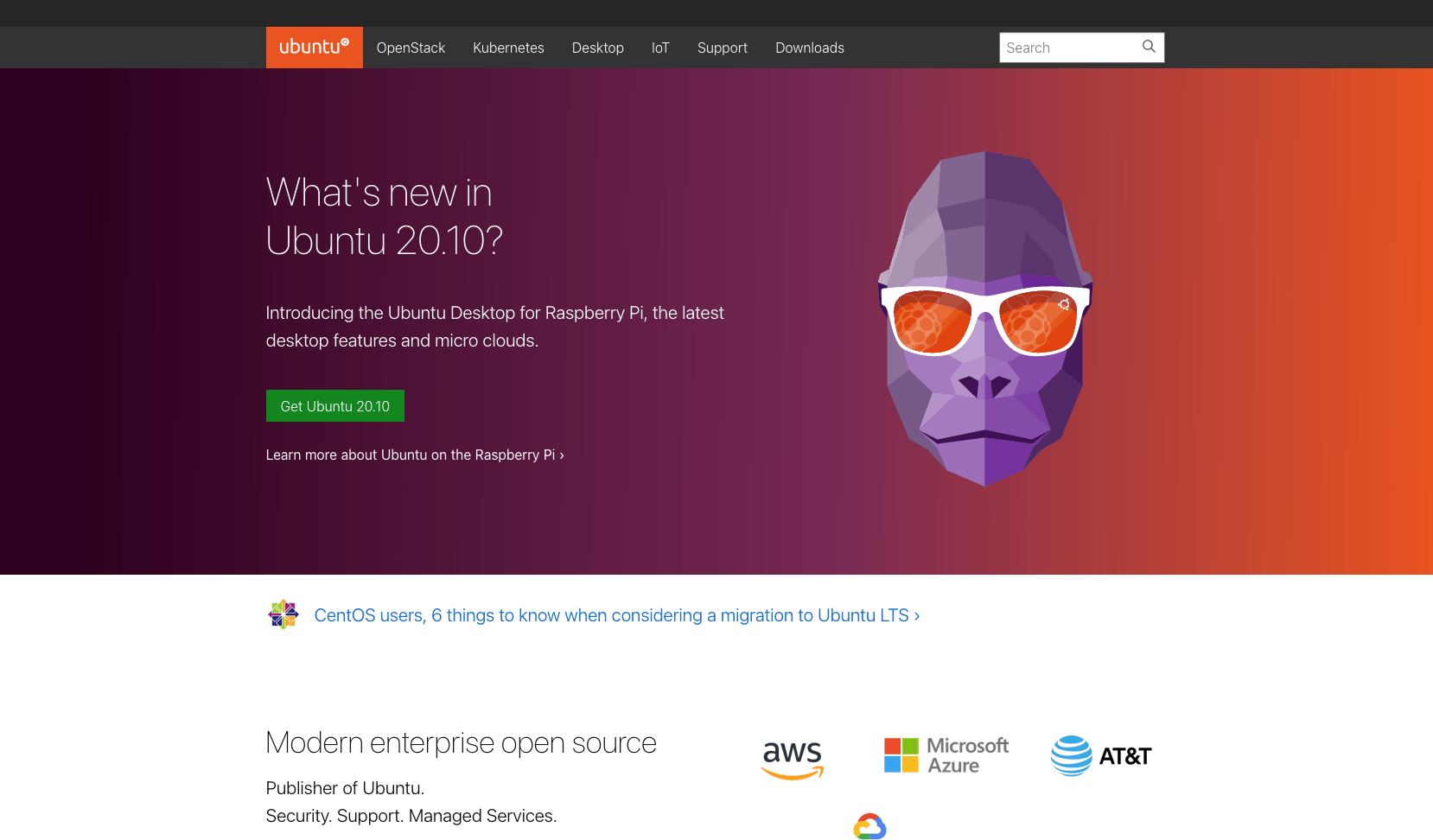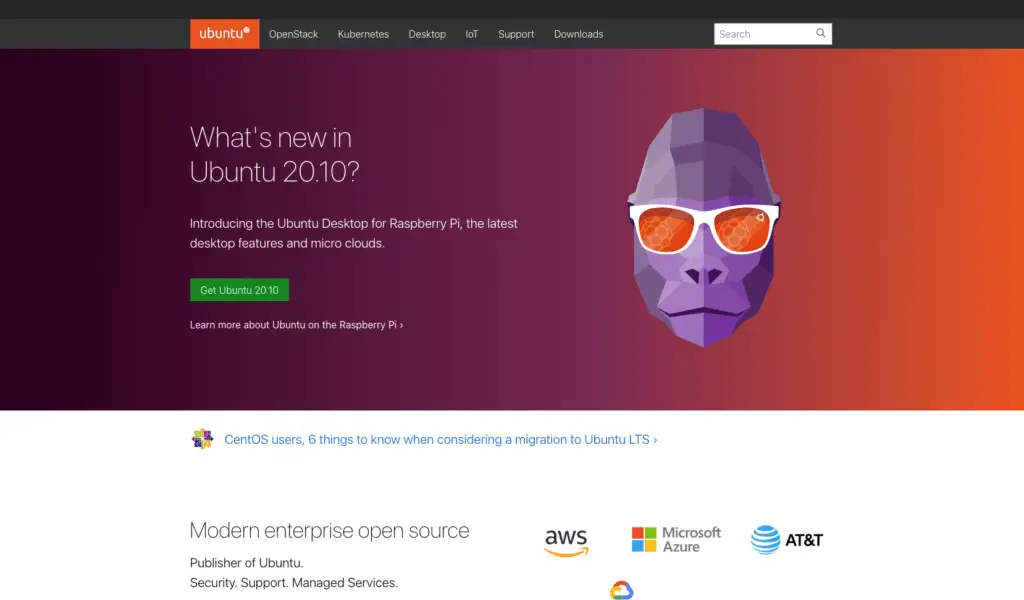 Head on over to
…in your favorite web browser and hit the big green Get Ubuntu button.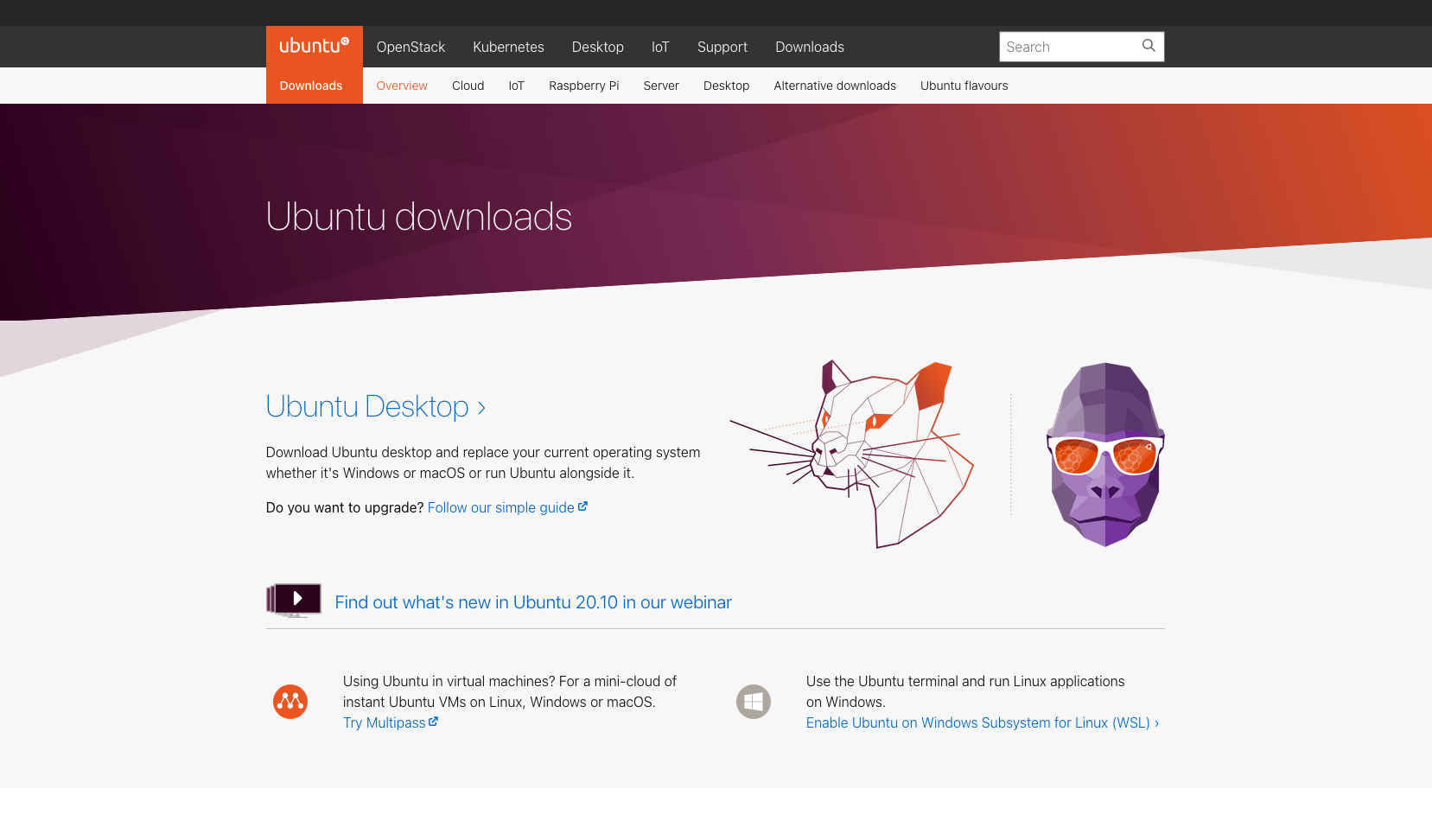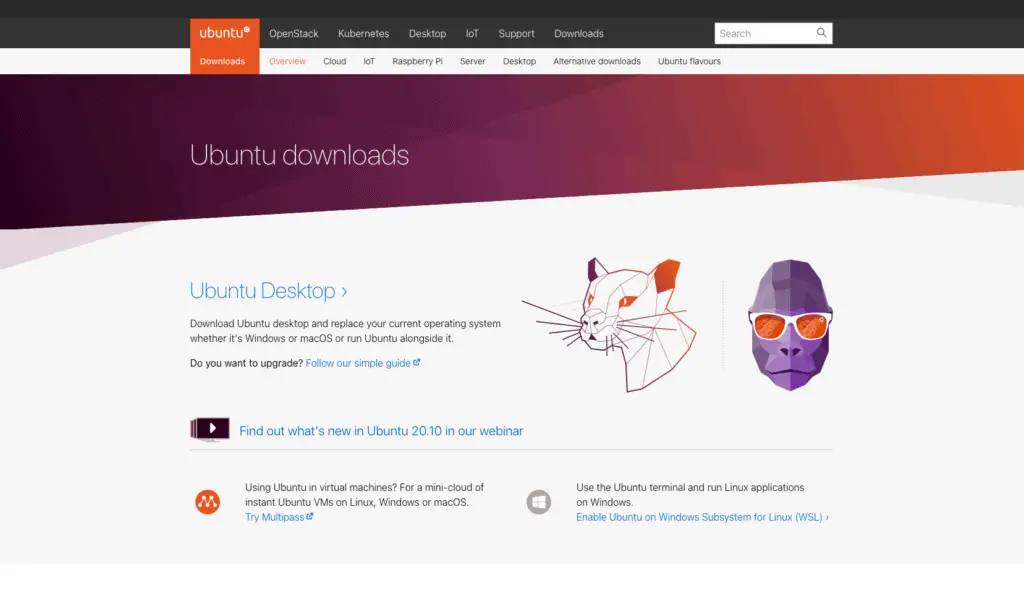 You'll be asked what variant of Ubuntu to download – Server or Desktop? Click on Ubuntu Desktop – the server version doesn't have a graphical interface and is less suited to beginners.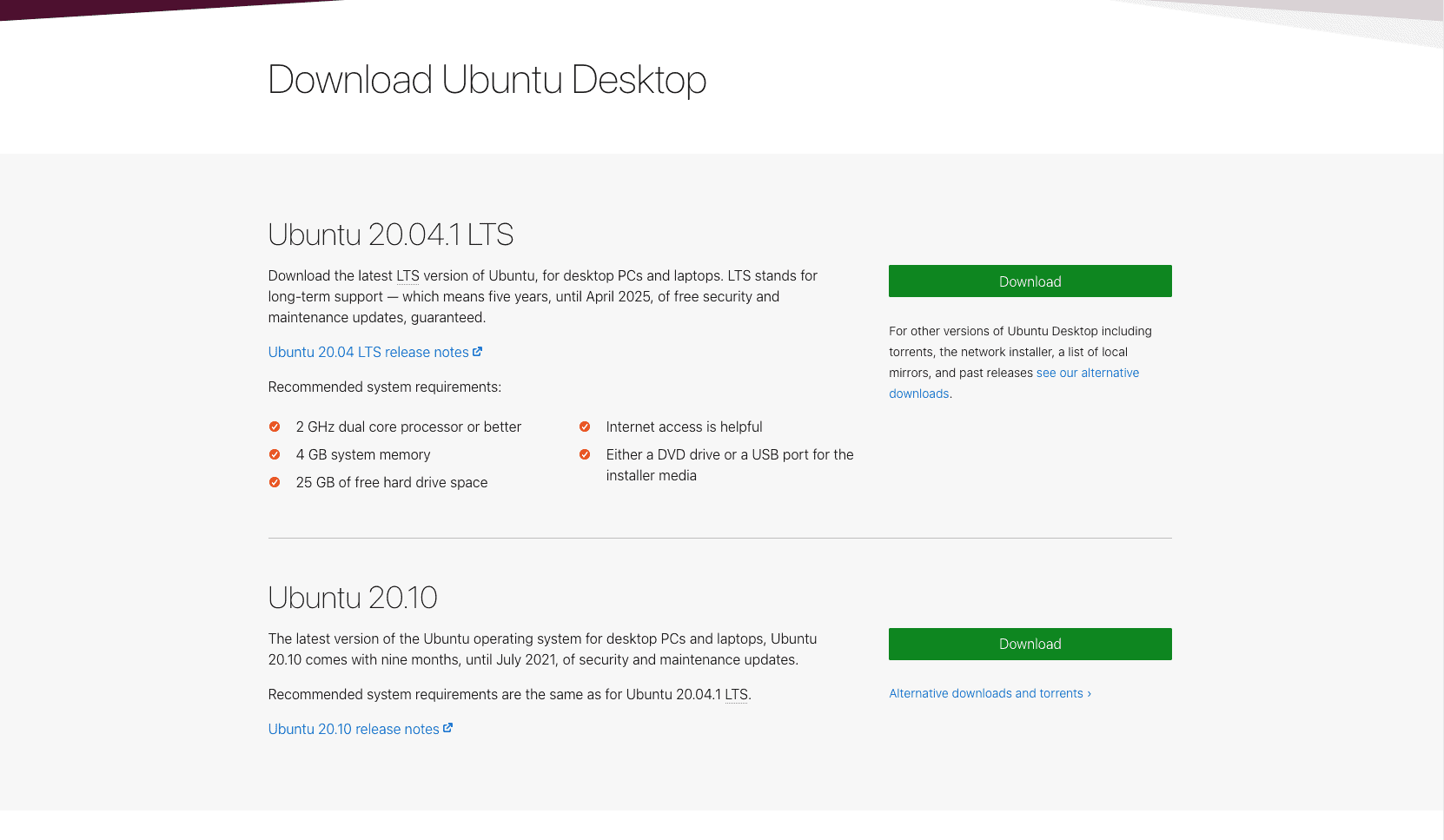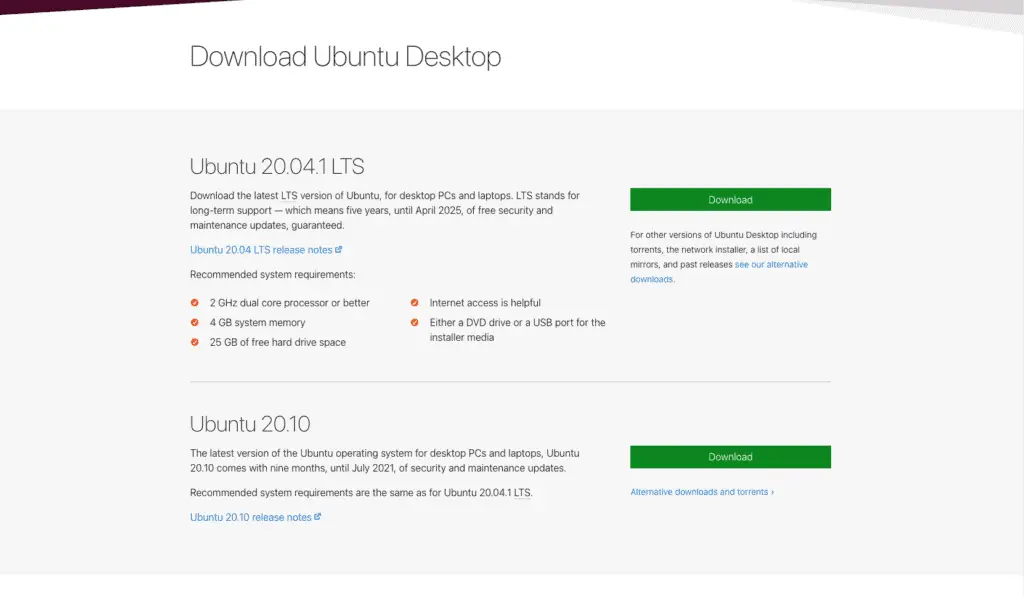 Finally, to pick the version. LTS versions are best for mission-critical environments where we don't mind not having some of the latest packages.
If you're just getting started with Ubuntu, go with the standard release (currently 20.10) for some extra bells and whistles.
Click the big green Download button.
Burn the image to a disk or USB stick
Now to get that downloaded image onto some physical installation media.
Windows 10 DVD Installation
If you've got a DVD burner on your computer, insert a blank disc, and right-click on the downloaded Ubuntu ISO image, and select "Burn disk image" – easy!
Windows 10 USB Stick Installation with Rufus
If you're using a USB stick (which is at least 4GB) to install Ubuntu, download Rufus – a neat tool for writing ISO images to bootable USB sticks:
Open Rufus up and make the following selections:
Set Device to the USB stick you wish to write the ISO image to

Watch out! It'll delete everything on the USB stick, so make sure you're sure and that you've selected the right device

Set Disk or ISO Image to the Ubuntu ISO file
Leave everything else as is
Now click START and wait around a bit. Your bootable Ubuntu Install USB stick is now ready!
Getting Ready to Install Ubuntu
Insert your newly created installation media into the computer you wish to install Ubuntu on.
WARNING: Depending on your selections during the installation process, the entire contents of the computer you are installing Ubuntu on may be wiped – so make sure you're paying attention to what you're doing (and always have backups)
Now, power up or reboot the computer. You will need to make sure it boots from your installation media.
This may happen automatically. If it does not, reboot again and watch for a prompt to select which device to boot from.
It usually looks something like this:
Press DEL to interrupt startup and select boot device.

If you don't see one, you may have to consult the user manual for your computer to find out which key to press to interrupt boot and select the boot device (it's usually DELETE, F2, or F12, depending on your manufacturer).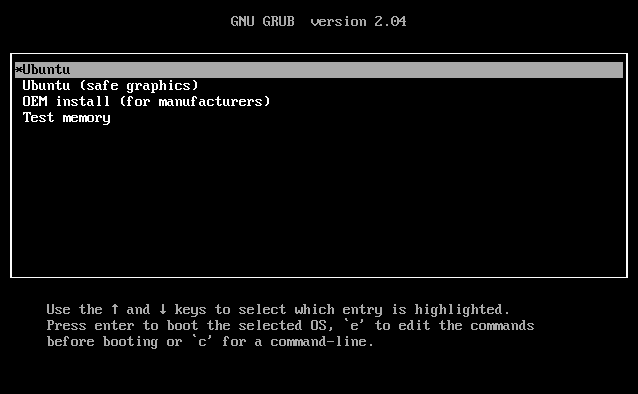 Once you've booted from the install media, you'll get this screen. Use the arrows to navigate and press ENTER to select the first option in the list.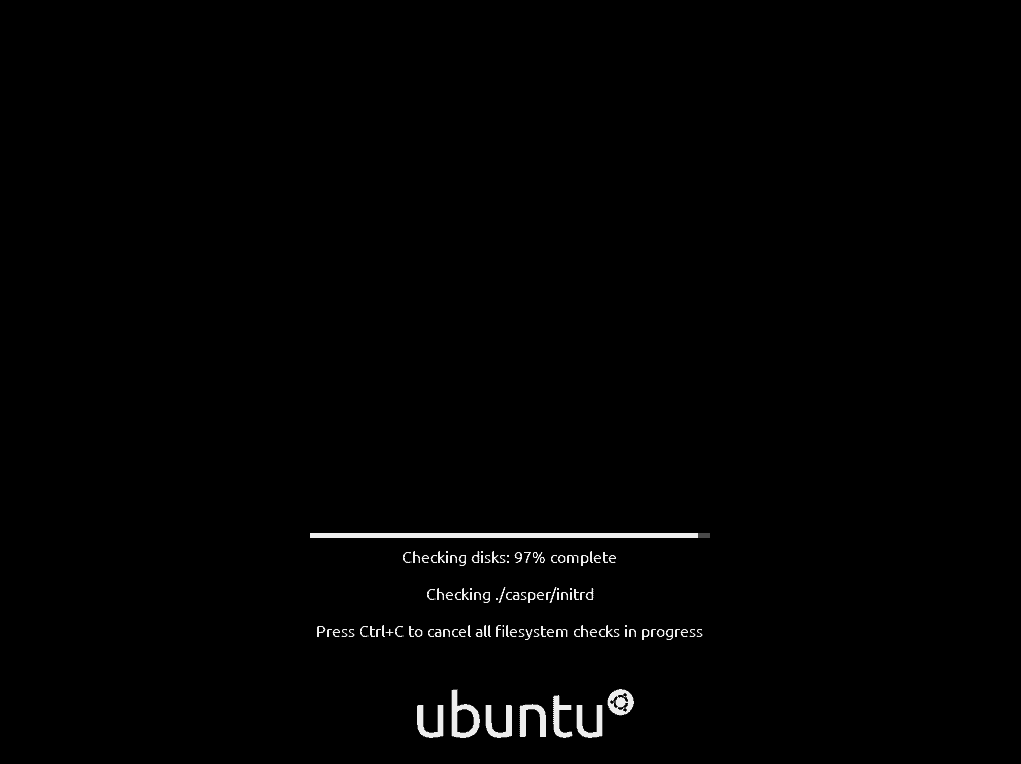 The installer will check your system and proceed when it is satisfied.
The Install Process
The installation process will ask you a bunch of straight-forward questions about how you'd like your system set up.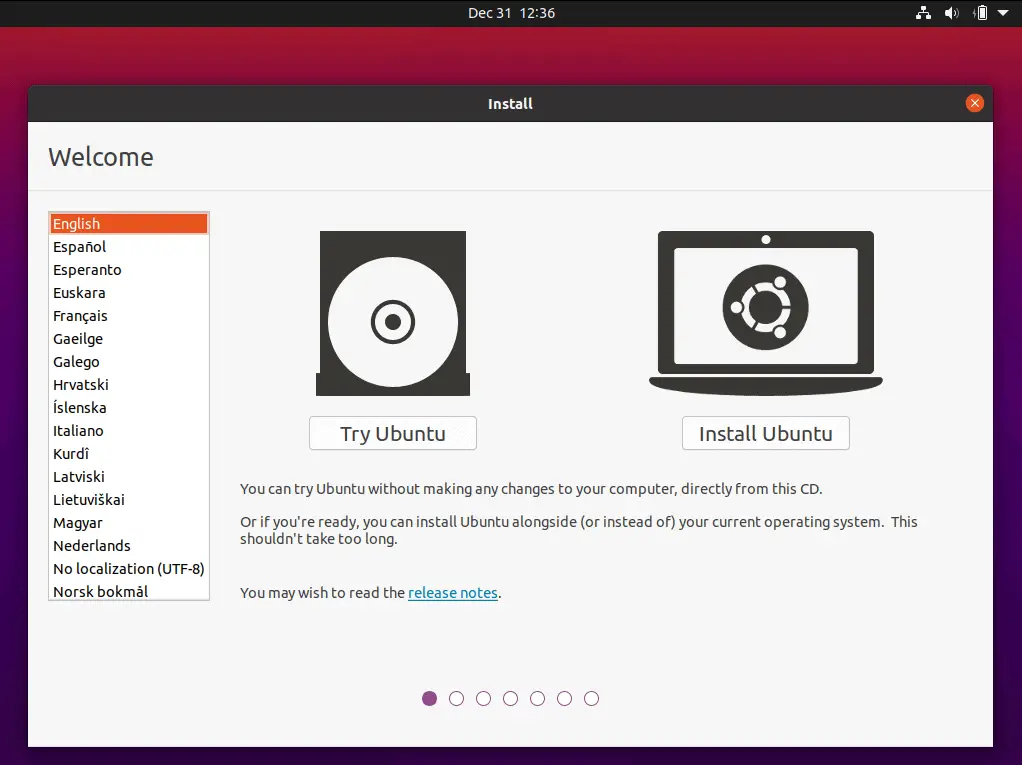 Select your language and click on the Install Ubuntu option to begin.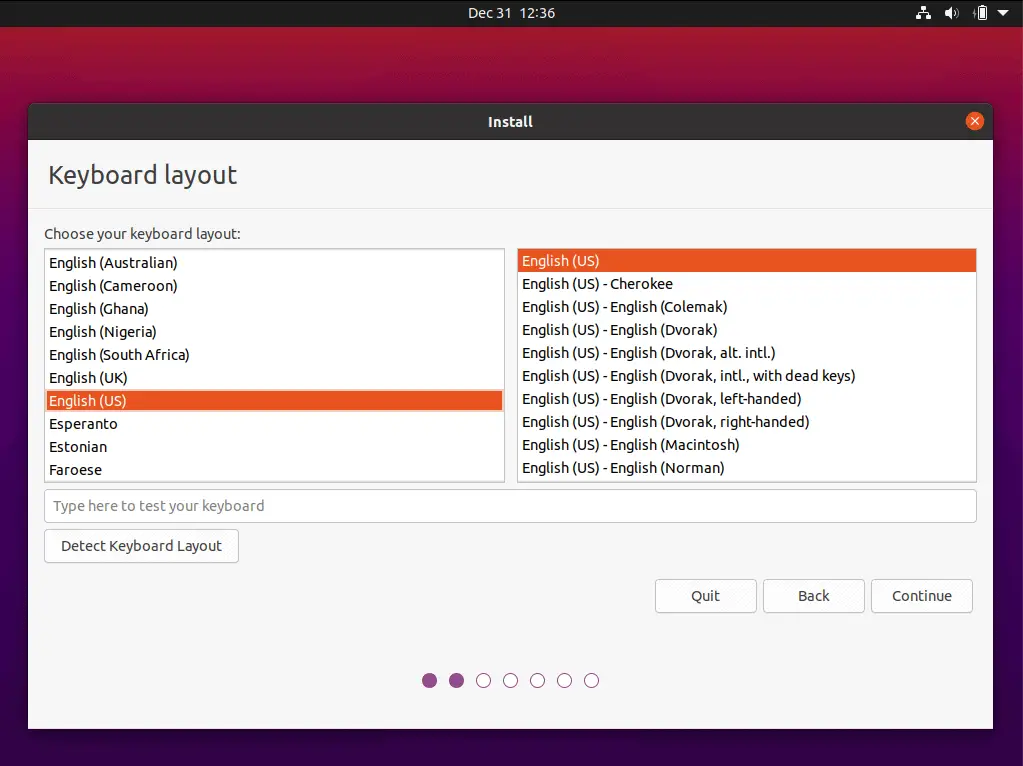 Select your keyboard options.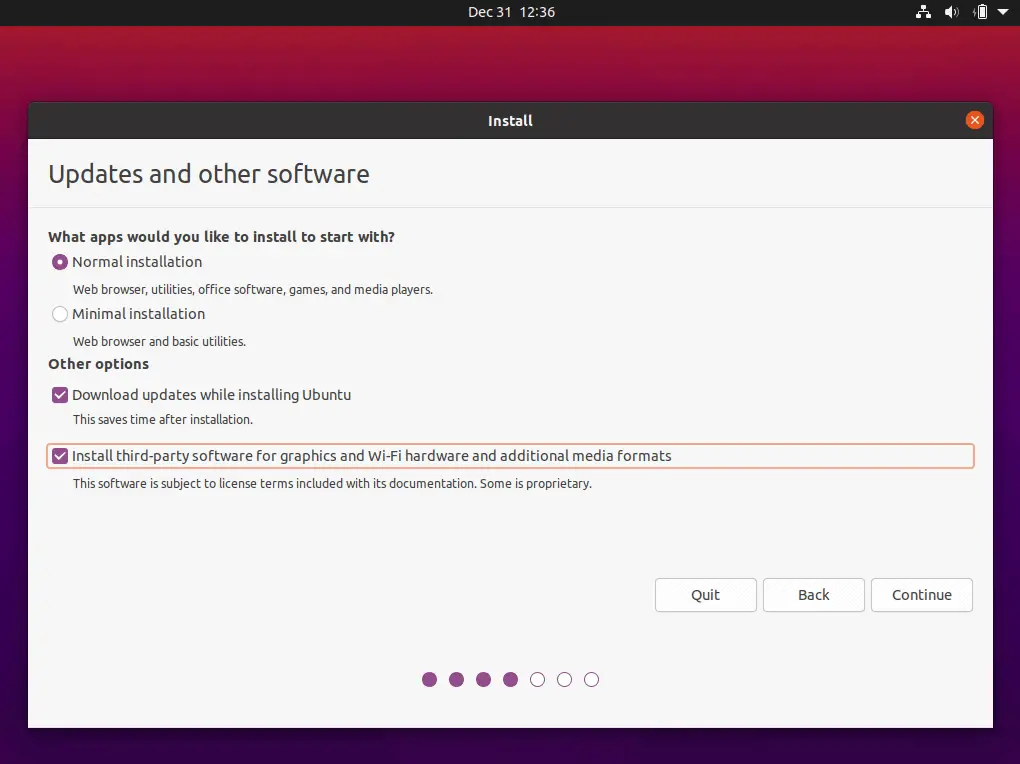 Choose whether or not you want a normal installation (we do, it saves installing software later and gives a ready-to-go desktop environment).
I've also chosen to install updates during the install process and install 3rd party software for WiFi drivers- this may be necessary for your wireless networking to function depending on your device's manufacturer.
You may be prompted for your WiFi network details during the installation process so that updates can be downloaded and installed.
Choose your installation type. Erasing the whole disk and installing Ubuntu is the simplest option.
This screen isn't joking – it will totally erase the hard disk in your computer, removing all files (Word documents, emails, photos, everything) – make sure you don't have anything important on there.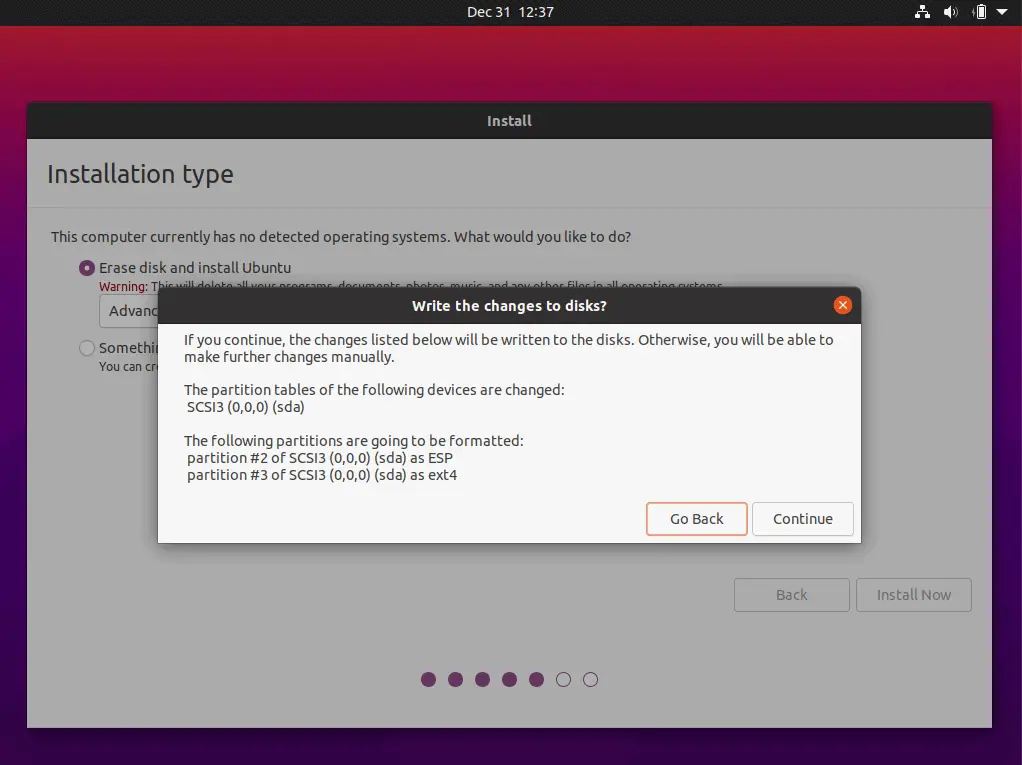 Write the changes to disks? Yes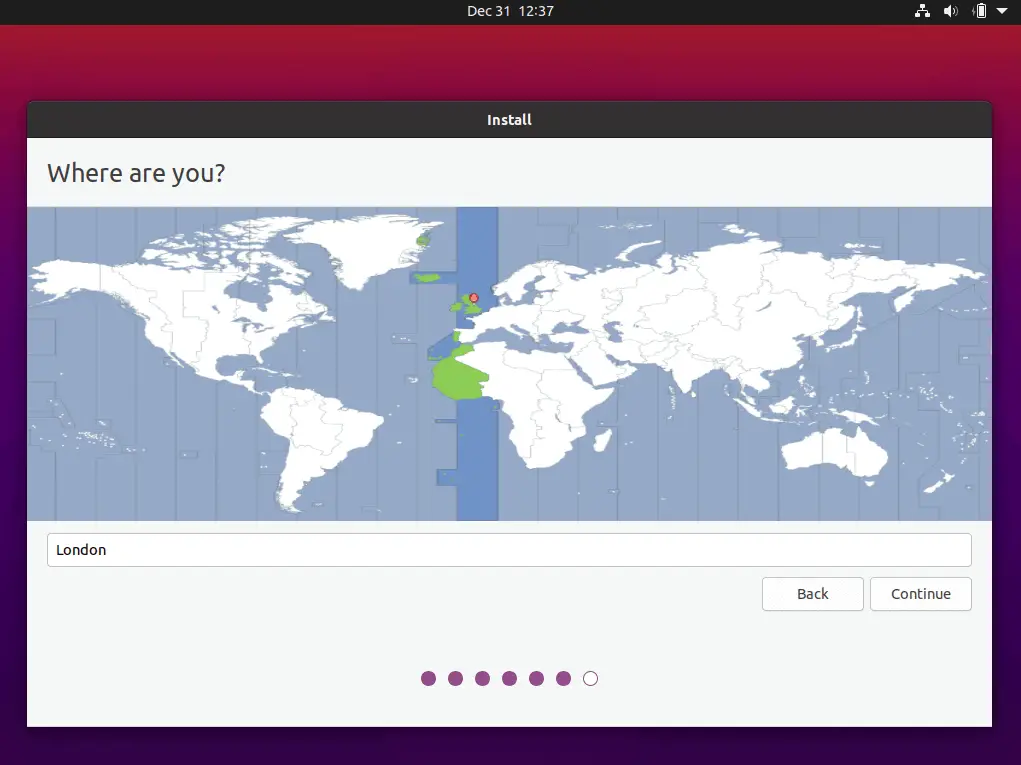 Select your timezone.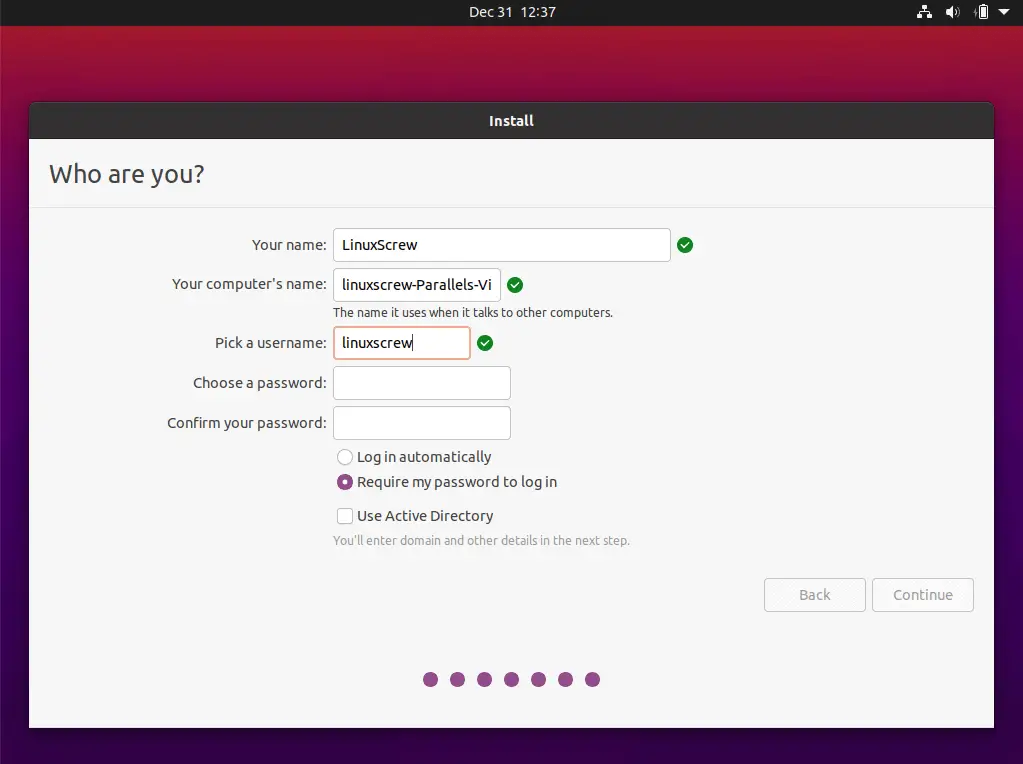 Nearly there! Set yourself a sensible username and a secure password.
Ignore the Use Active Directory option. It's not for us.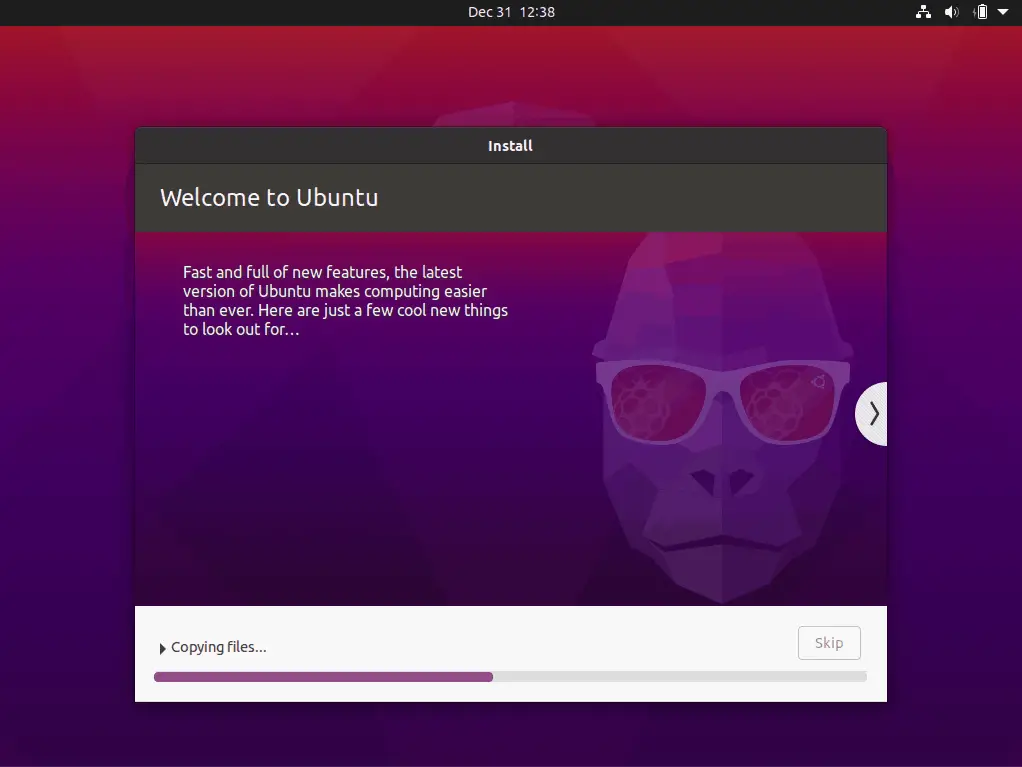 Spin around in your chair for a few minutes while the installation completes.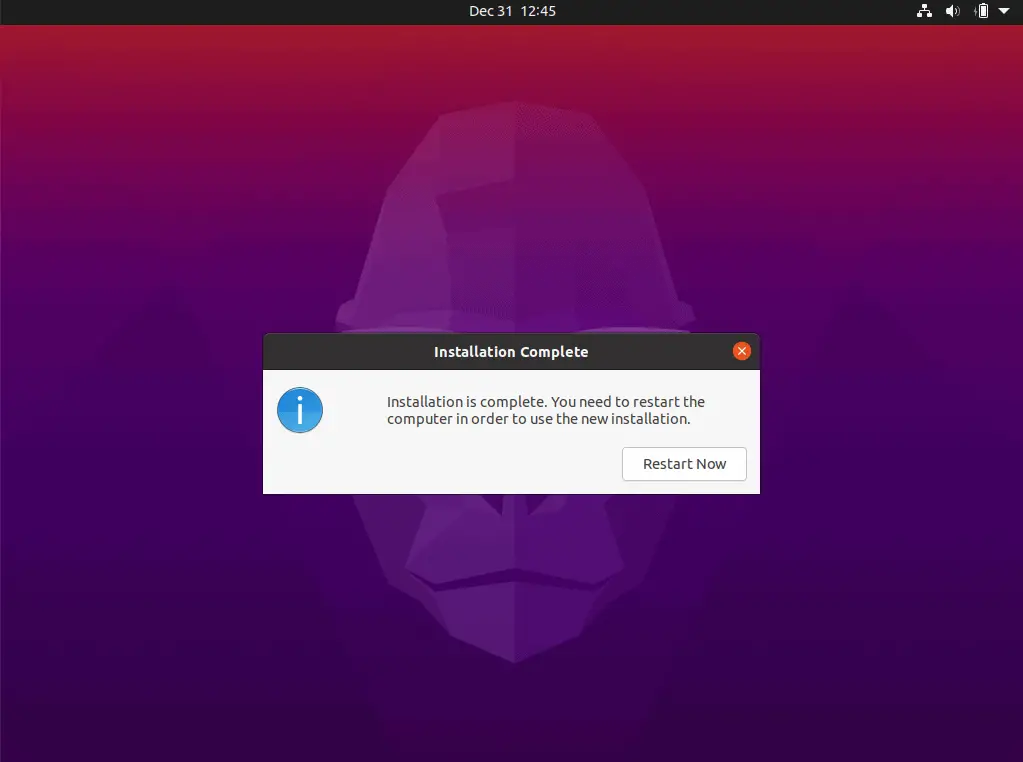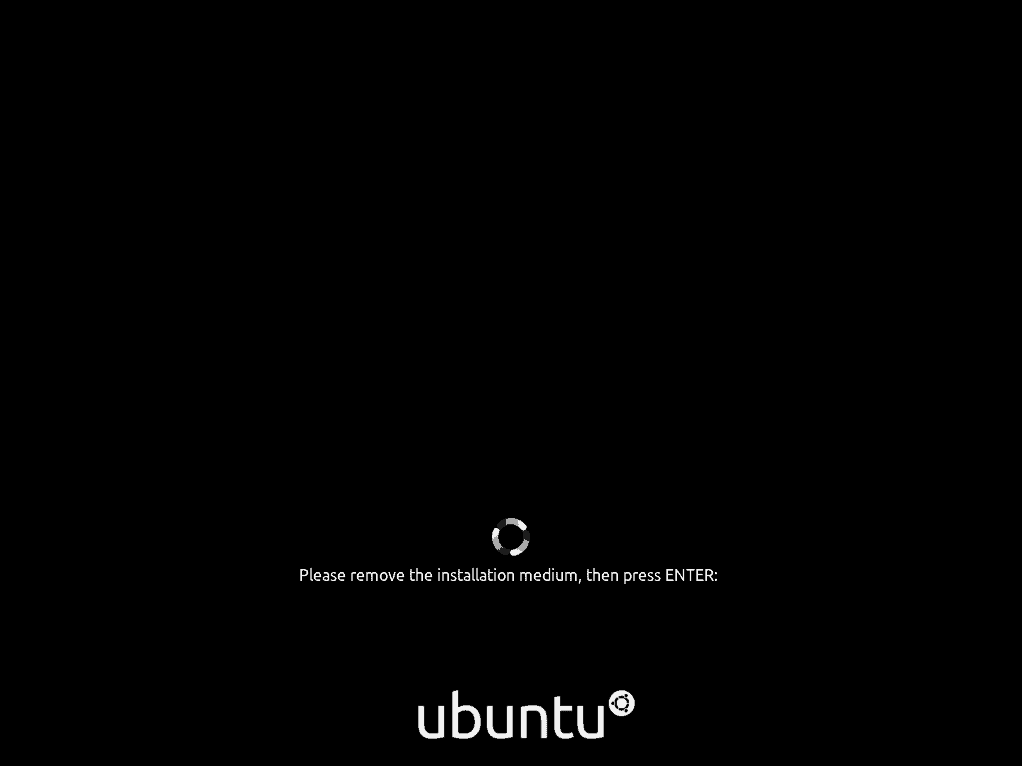 All done! Remove the disc or USB stick used to install and restart.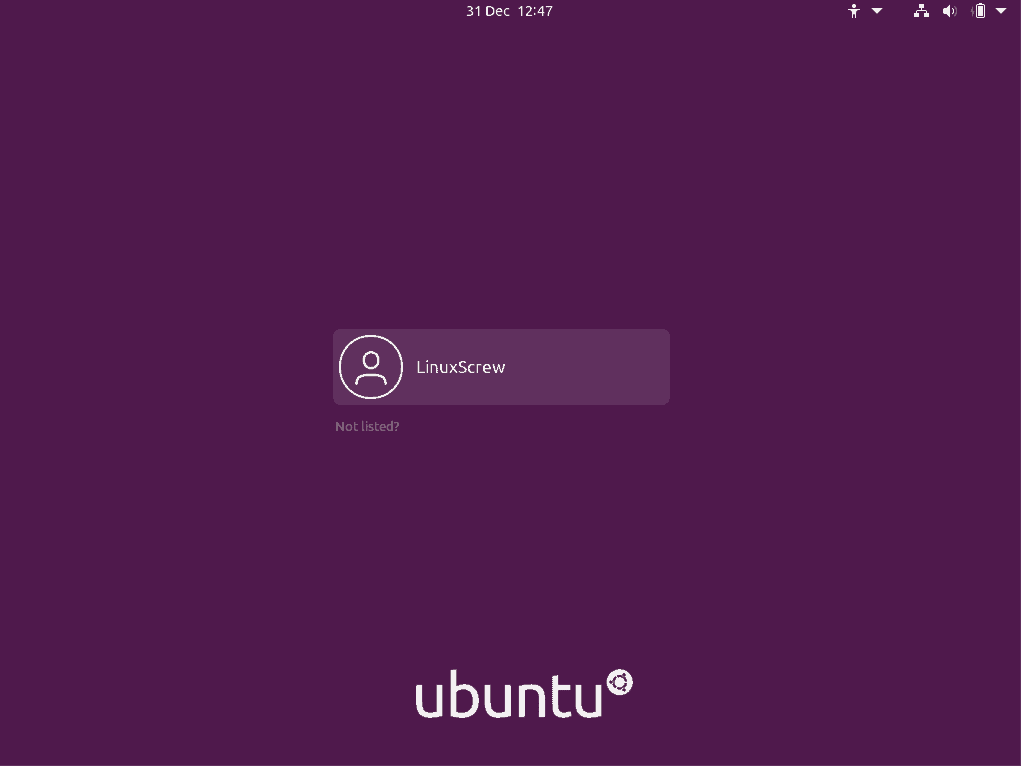 After restarting, you'll be presented with the login screen for your new Ubuntu system.  Click on your username and enter your password to log in.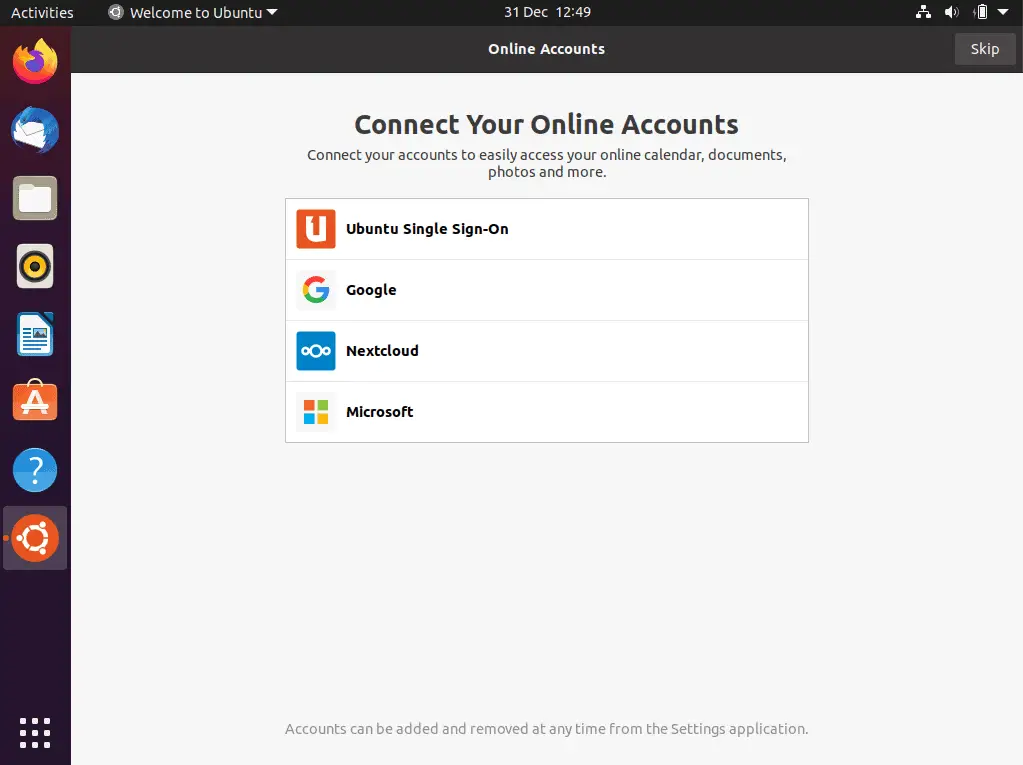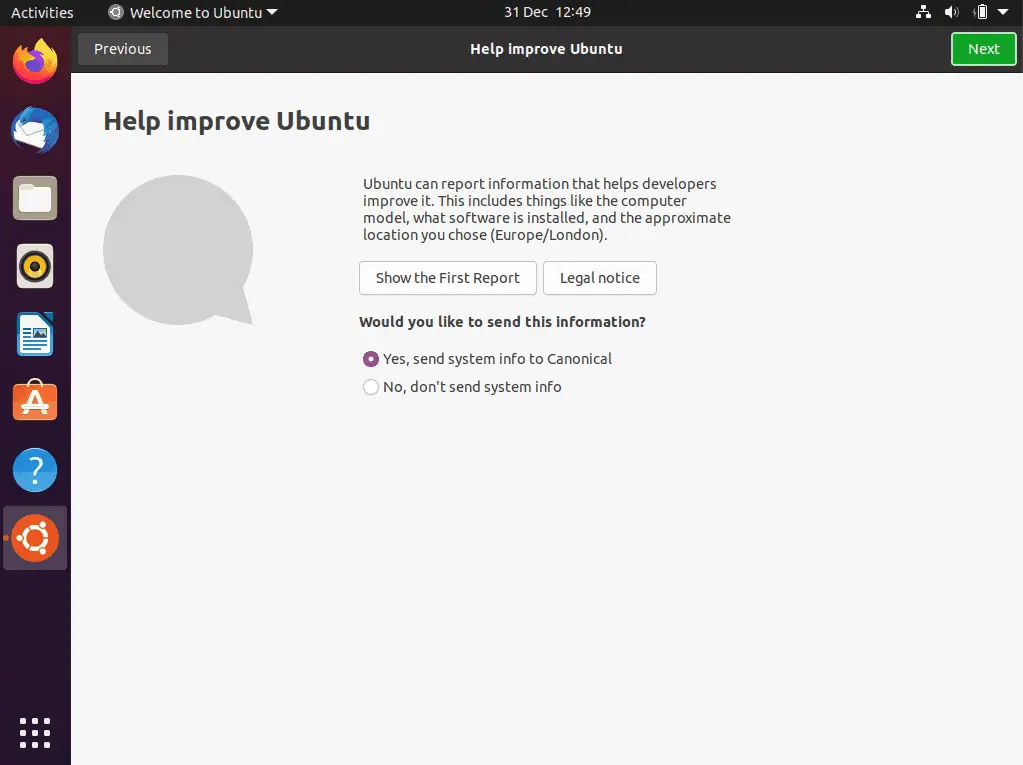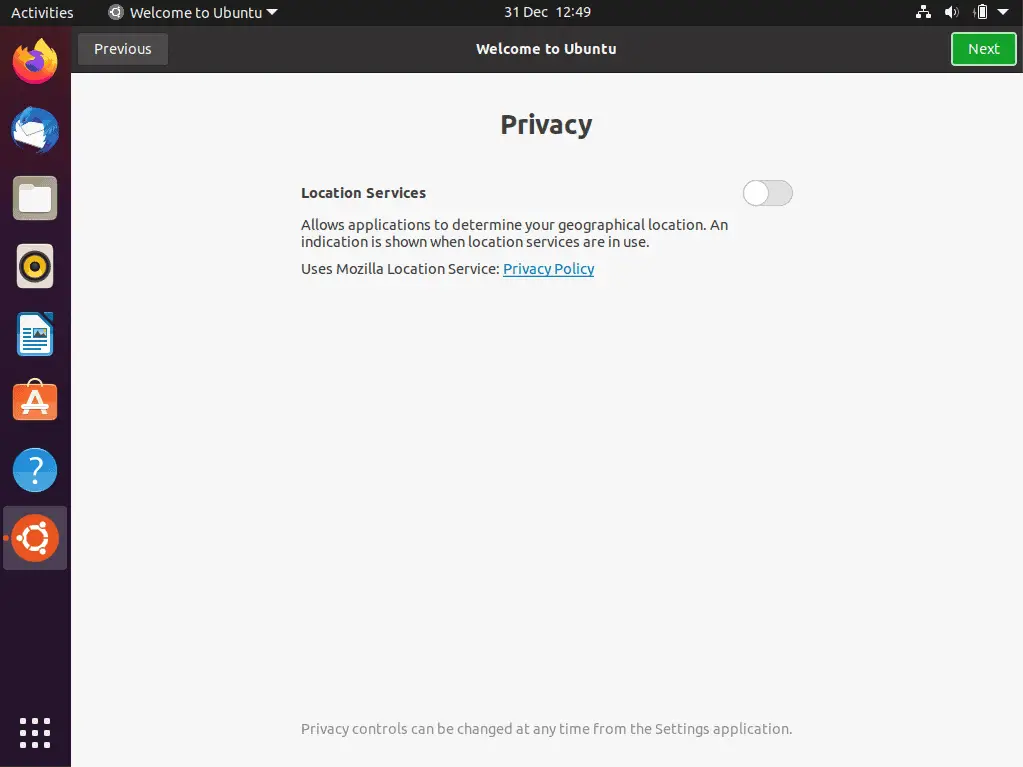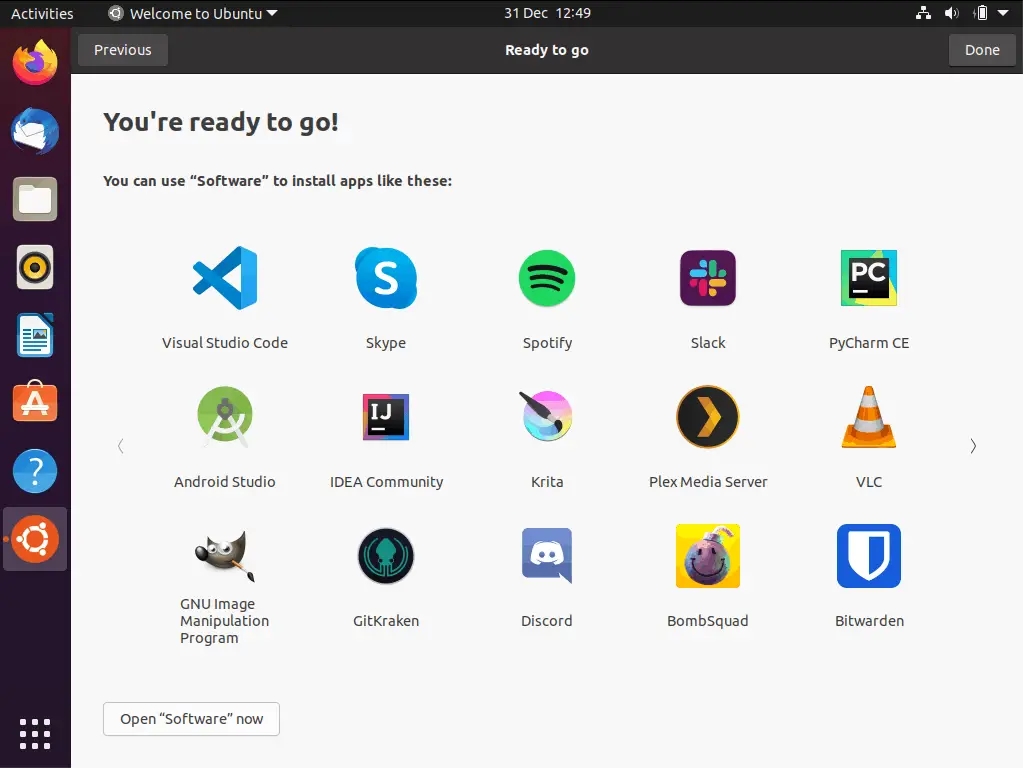 There are a few final questions about how you want to use your system – whether to link your online accounts and enable location and error reporting, make selections as you see fit. And click Done.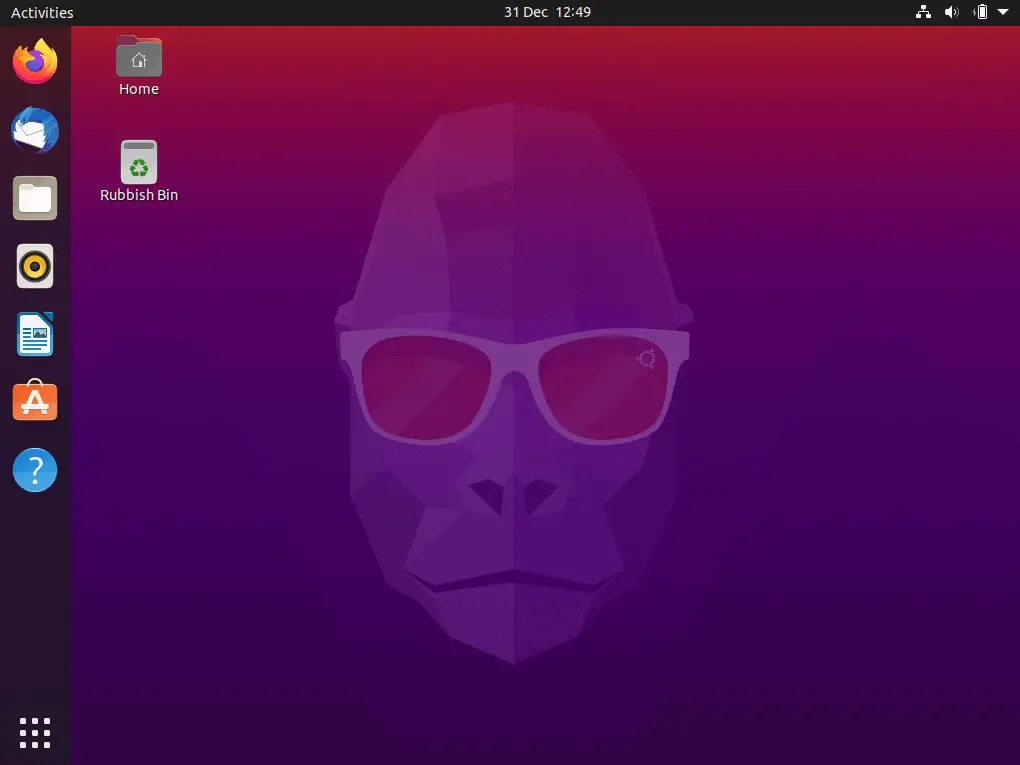 You'll land on the Ubuntu Desktop, ready to go!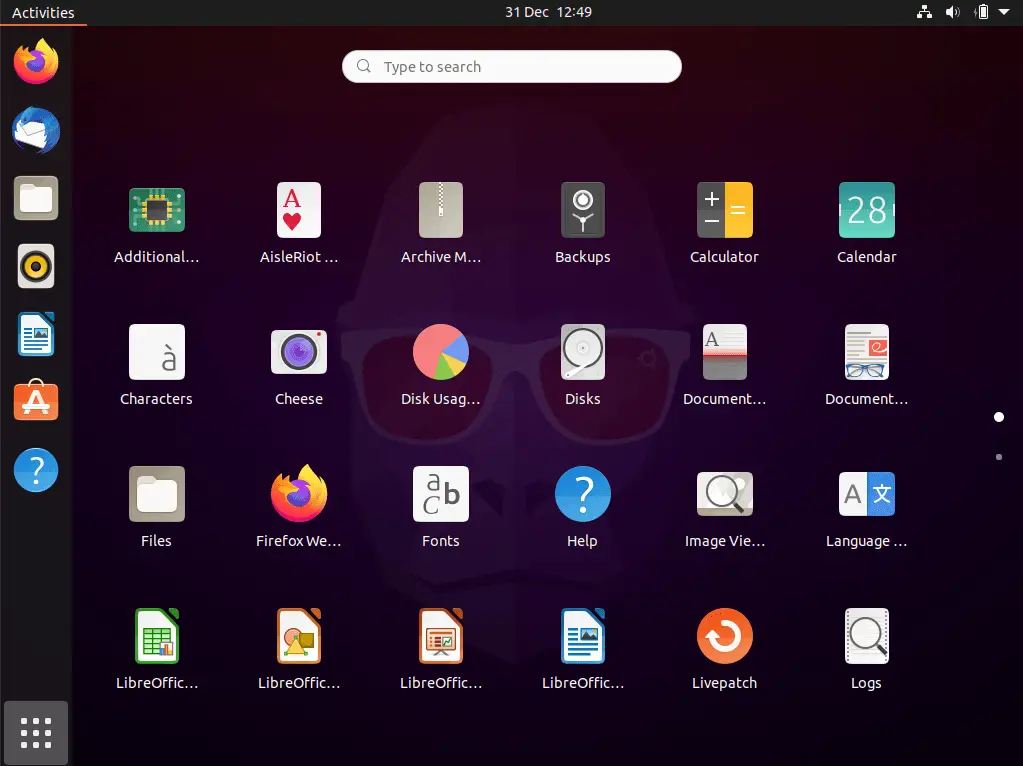 Click on the grid in the bottom left corner to access the Application menu – there are browsers, email clients, office software, all installed and ready to start using.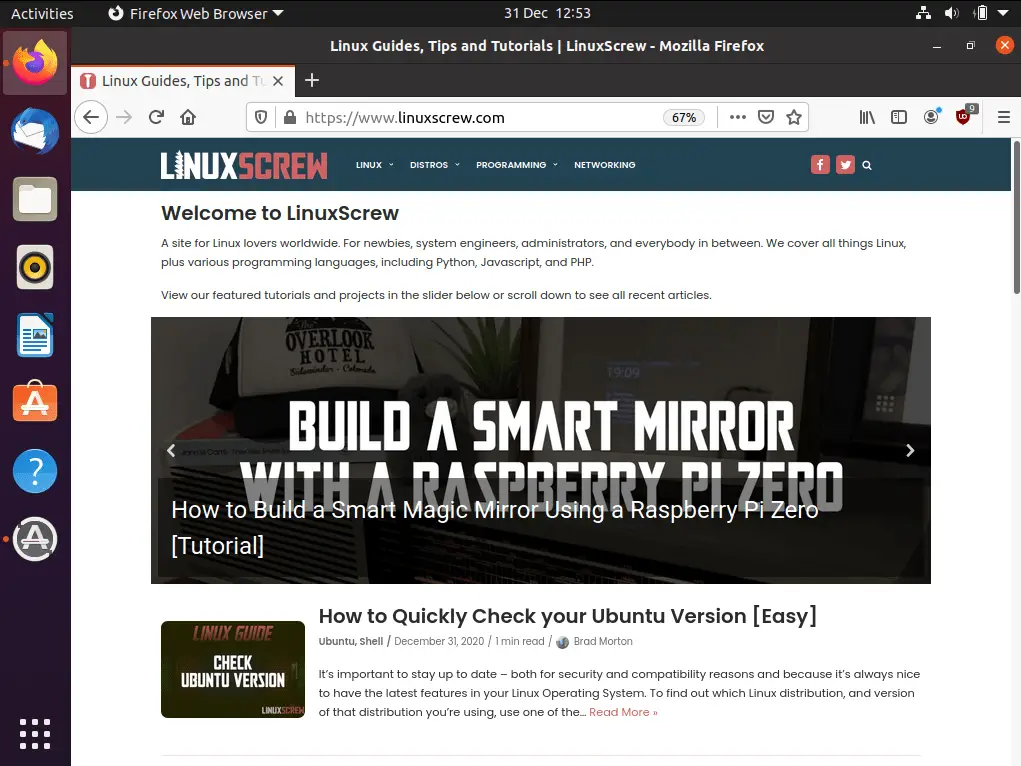 Pop open the Firefox web browser and check out our other Linux Articles or get to work on a new programming project!.